The following activities are created with science or social studies classrooms of all levels in mind and work best when paired with Britannica School. Contact your library staff to see if your institution already has access or claim your own Britannica School Free Trial.
In a given year there may be several hundred large-scale disasters worldwide, causing thousands of human deaths and affecting millions of people. The year 2017 was no exception. We saw landslides in Sierra Leone. Hurricanes Irma and Harvey rocked the United States. Mexico experienced one of its deadliest earthquakes in three decades.
The term "natural disaster" usually refers to a catastrophic event resulting from a natural process such as a storm or a volcanic eruption. Natural disasters can severely impact human society by causing extensive fatalities and injuries.
Destruction of homes and businesses brings both a personal and an economic toll. Entire ecosystems are affected because natural disasters can cause drastic changes to soil, air, and water, thus impacting all living things that depend on these resources. Click through the links below to learn more about natural disasters and to sample Britannica's coverage of the causes, effects, and events themselves that we will highlight this month.
What is the life span of the average tornado? How are scientists using historical data to simulate possible future tsunamis? What was the Super Outbreak of 2011 and why was it so "super"? Find the answers to those questions and more with these Britannica School activities!
Britannica School Resource Packs
Don't know where to start? We've created Britannica School resource packs to help—articles, images, videos, and more.
---
Dive in! Dig deeper with the following article and video.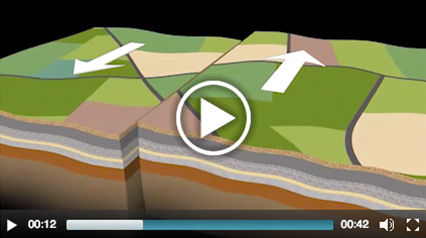 ---
Now what? Make it stick with these activities:
---
Don't have access to Britannica School? Try it for two weeks free! Or CHECK HERE to see if your region is one of our state-wide subscribers. 
Try this with your class? How did it go? Tweet us feedback to @BritannicaLearn.
Become a Britannica expert in less than an hour! Join us for our live webinars to discover ways to support Common Core and State Standards, locate STEM resources, and find new and exciting ways to promote inquiry in your classroom or library.