The following activities are created with science or social studies classrooms of all levels in mind and work best when paired with Britannica School. Contact your library staff to see if your institution already has access.
In November of 1960, a 43-year-old John F. Kennedy became the youngest person ever elected president of the United States. As Kennedy took office, Cold War tensions between communist and Western nations increased, prompting the new president to pledge heightened efforts to halt the spread of communism around the world. After the Soviets successfully launched the first human into outer space in April 1961, Kennedy asked for an increased budget for space research. Thus began the era known as The Space Race.
The National Aeronautics and Space Administration (NASA) took charge of the U.S. effort. The first U. S.-crewed space flight was on May 5, 1961, when astronaut Alan B. Shepard, Jr., became the first American to enter space. Shepard flew for only 15 minutes and did not complete a full orbit around Earth, however. A year later, on February 20, 1962, John H. Glenn, Jr., completed three orbits around our planet.
On July 20, 1969, astronaut Neil Armstrong became the first human to walk on the Moon. Click through the links below to learn more about the race into space and sample Britannica's coverage of the people, ideas, and accomplishments we honor this month.
How many Sputniks were launched and what was the importance of this program? Who was Yury Gagarin and what were his contributions to space exploration? What's the difference between rockets, artificial satellites, space probes, and space stations and what are their functions? Find the answers to these questions and more with these Britannica School activities for back to school!​
Britannica School Resource Packs
Don't know where to start? We've created differentiated Britannica School resource packs to help—articles, images, videos, and more.
Dive in! Dig deeper with the following NASA site and video: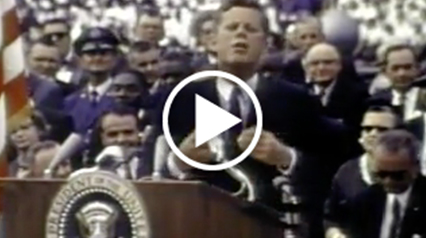 Get more tips and resources delivered
straight to your inbox when you sign up
for our newsletter.
Now what? Make it stick with these activity guides:
Don't have access to Britannica School? CHECK HERE to see if your region is one of our state-wide subscribers.
Try this with your class? How did it go? Tweet us feedback to @BritannicaLearn.
Learn more about Britannica School with our self-paced tutorials.