How to use Hello, Universe, the 2018 Newbery Medal-winning book by Erin Entrada Kelly, to build research skills and foster self-guided inquiry in your students.
Part of our ongoing series on weaving the Newbery Awards titles into your classroom.
The following activities are created with elementary to middle school classrooms in mind and work best when paired with Britannica School. Contact your school librarian to see if your institution already has access, or claim your own Britannica School Free Trial.
Besides being an award-winning young adult title for its themes of overcoming bullying, finding your identity, and bonding with new friends, Hello, Universe presents several opportunities for readers to follow their curiosities and explore new topics.
Covering 22 animals, 10 geographic locations, and 13 other research topics from Jane Goodall, to ancient Egypt, to Bigfoot, Hello, Universe has plenty to dive into. Begin by having readers of any level jot down topics from the book they want to learn more about on the the Novel Notes graphic organizer as they read.
---
Elementary Activity: Amateur Zoologist

A good beginning research task for younger grades, elementary students will take an in-depth look at an animal. Using one of the animals mentioned in the book, have students complete the Animal Research graphic organizer linked above.
EXTRA CREDIT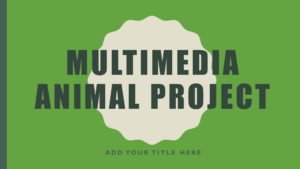 Using the PowerPoint template we've created, students can sharpen their computer and presentation skills by putting together a slide presentation about their animal and presenting it in front of the class.
---
Middle
S
chool
Activity: Globe Trekkers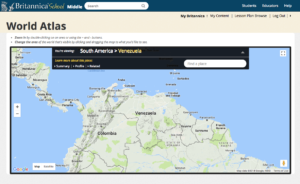 Using Britannica School's world atlas, middle school students can make connections with characters and events in the book and their corresponding global locations. What is the culture like in these places? What language is spoken? What is the context in Hello, Universe that this place is mentioned and how do that place's details influence the story?
EXTRA CREDIT
Storytelling and family traditions play a large part in Hello, Universe. Have students use the Stories From My Family graphic organizer to interview one or multiple family members about the stories they've been told. How do you think your family's heritage has influenced these stories?
---
Don't have access to Britannica School? Try it for two weeks free! Or CHECK HERE to see if your region is one of our state-wide subscribers. 
Try this with your class? How did it go? Tweet us feedback to @BritannicaLearn.
Become a Britannica expert in less than an hour! Join us for our live webinars to discover ways to support Common Core and State Standards, locate STEM resources, and find new and exciting ways to promote inquiry in your classroom or library.