Hands down, when it comes to gift-giving, books continue to stand the test of time. If you're looking for something that never needs batteries, can travel anywhere, and will delight and inspire, then you can't go wrong with a good book. Britannica Books promises fun, weird, surprising, and awesomely true stories curated just for kids. We'll tell you everything we know … and everything we don't!
Still not convinced? Here is a list of our favorite non-fiction titles that invite children to explore and question the world around them. Each book engages young learners with exhilarating stories, innovative content modules, and incredible visuals. From our baby encyclopedia to 5-minute stories, silly facts, and our question-and-answer books, there is something for everyone!
With 100+ experts worldwide and 1000+ images, including specially commissioned illustrations and photos, this single-volume kids' encyclopedia tells the story of the world from the beginning of time to the present day and even into the future! It contains all new material, explores a wide range of topics, and is divided into eight chapters by subject: Universe, Earth, Matter, Life, Humans, Ancient & Medieval Times, Modern Times, and Today & Tomorrow. Each spread includes credit to the expert involved with its creation, and special features highlight some of the most intriguing unsolved puzzles in science, archaeology, history, and engineering.
Age Range: 8–12 years
Grade Level: 3–7
Try your hand at our quizzes, with topics ranging from space to science to natural life to history! All the questions are from our Britannica All New Children's Encyclopedia.
Travel to Ancient Egypt to explore the beds of Tutankhamun, jet off into space to see how astronauts get ready for bed or even plunge underwater to learn how hibernating turtles breathe through their bottoms! There are 30 amazing 5-minute stories for all curious children and their parents, developed in conjunction with experts at Britannica. Lavishly illustrated on every page with specially commissioned artwork and packed full of up-to-the-minute, expert information, this book is the ultimate brainy bedtime companion for children ages 4 and up.
Age Range: 4–8 years
Grade level: K–3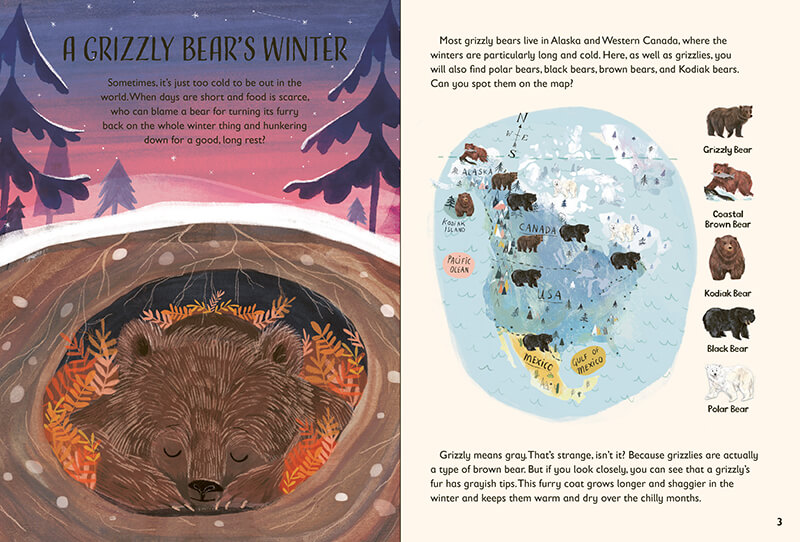 What did the world's first playgrounds look like? What do families all over the world eat for breakfast? How did dinosaurs look after their babies? In this compendium of 5-minute really true stories, you will meet all types of families—human and animal!—and learn about how they spend time together. From family bicycle rides to animal migrations, discover the amazing science and history of family activities. With up-to-the-minute, expert information and stunning illustrations, this book will bring joy to the everyday things we do during family time.
Age Range: 4–8 years
Grade level: K–3
Why are clouds different shapes? Why does my tummy rumble? Why does popcorn pop? This lavishly illustrated question-and-answer book will satisfy even the most curious kids, with over 100 questions verified by Britannica experts. Spanning a range of topics, including animals, the body, machines, space, and more, it provides clear and accessible explanations—and even explores some of the mysteries experts are still trying to solve! It supports STEAM learning and nurtures inquiring minds by encouraging children to question how the world works.
Age Range: 4–8 years
Grade level: K–3
Did you know that a squid has a brain shaped like a doughnut? Or that some butterflies drink turtle tears? Welcome to FACTopia! Hop from topic to topic in unexpected and delightful ways, and discover what connects a giraffe with the Eiffel tower or a slice of pizza with Cleopatra. On your awe-inspiring journey, you will find extraordinary facts about space, bones, dinosaurs, spiders, sharks, robots, ancient Rome, and more. A world of perfectly amazing facts, all verified by Encyclopaedia Britannica.
Age Range: 8–12 years
Grade level: 3–7
---
We believe in re-imagining the status quo for books—capturing the curiosity of young learners, inspiring them with fascinating expert-endorsed facts, and sparking wonder with captivating visuals and content.
Check out the full catalog of Britannica Books at books.britannica.com