In honor of a fresh school year, we're in love with these ImageQuest images that capture the magic of the classroom.
With over three million images and counting, diving in to discover all there is in ImageQuest sure is an adventure. Good thing the Britannica pros are here to guide you through the best of the quest!
---
Pick me! I know the answer!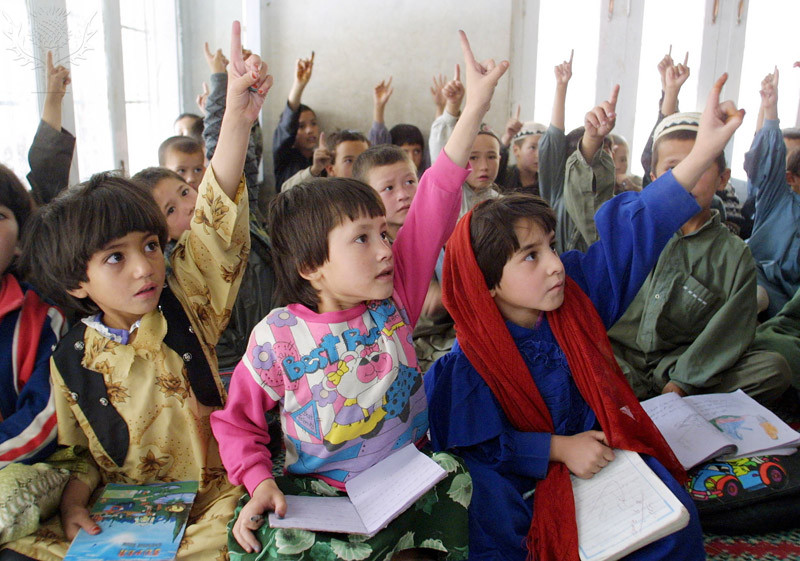 Afghan refugee students raise their hands in response to a question during Persian language class in 2001 at the Sayed Jamaludin Afghani Primary school in Ghawsabad, Pakistan. At the time, the school had 200 Afghan refugee students and 50 percent are new refugees. The cost was only 50 rupees per month (the equivalent of just 80 American cents) for students to attend classes.
Look at the faces of the students eager to answer questions. How do you think it feels to do something as normal as attend school for children in the midst of the kind of crisis that would make them flee their homes?
"The woman who made school fun"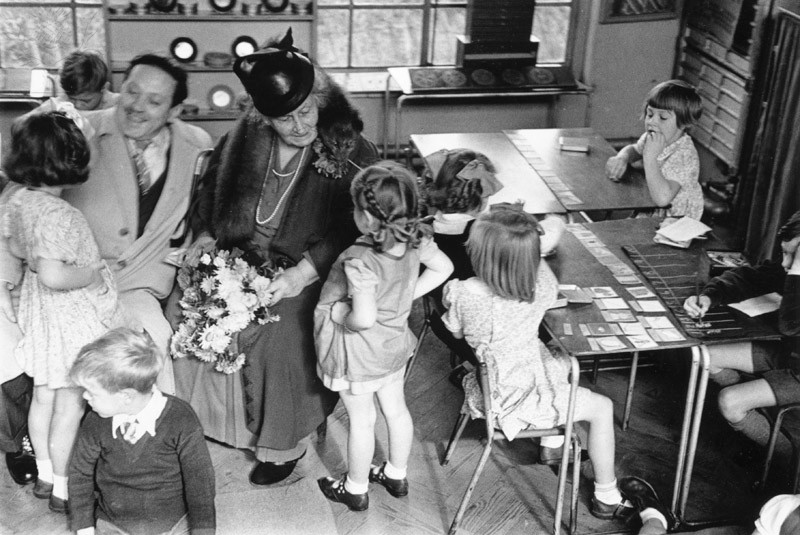 Education pioneer Maria Montessori visits a London classroom 1946. In the teaching method that bears her name, student enthusiasm for learning is sustained by the accomplishment and pleasure derived from choice and self-guided exploration. Take a look at the young girl talking to Montessori, do you think school makes her enthusiastic and confident?
Tough day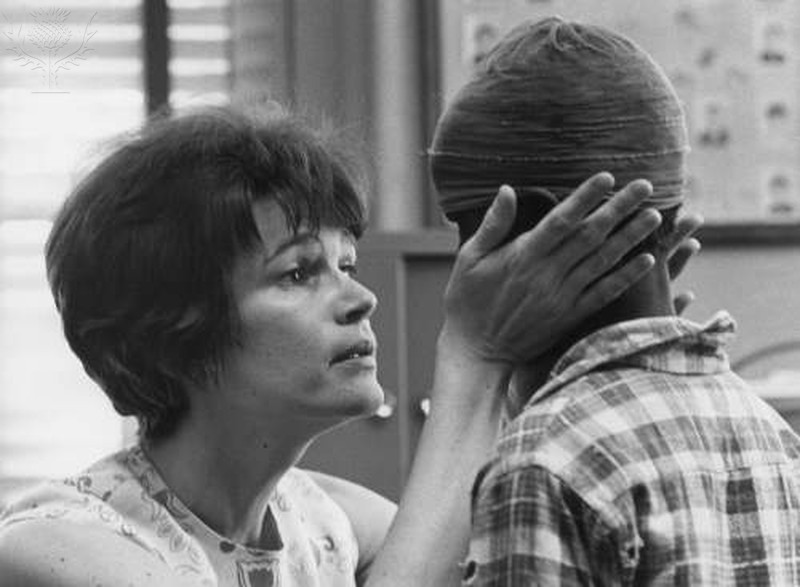 School segregation ended in Charlotte, North Carolina, in 1966, when cross-town bussing was used to integrate the schools. At Villa Heights School, a teacher comforts an African American student after a tough morning commute. Although the bussing was controversial at the time, it paved the way for desegregation at one of the state's largest schools.
Based on what we know about how contentious school integration was during this period of the civil rights era, what do you think this boy experienced on his way to school that day? What do you think his teacher is telling him?
English class in Tunisia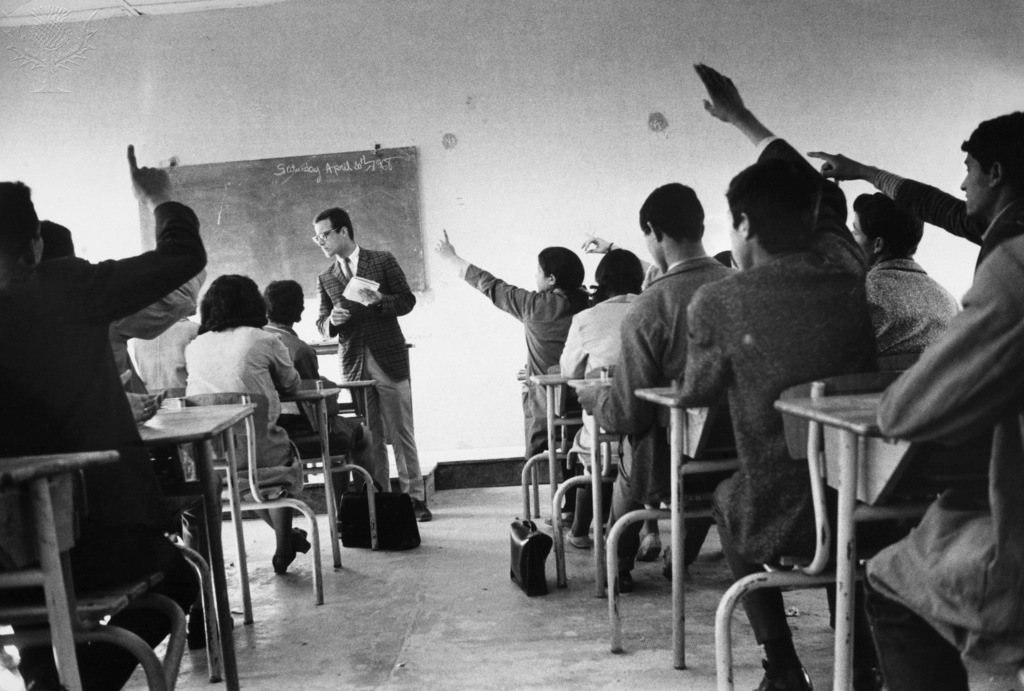 According to Britannica School, "The declared purpose of the Peace Corps is to promote the progress of other countries by providing them with skilled workers in the fields of education, agriculture, health, trade, technology, and community development. Peace Corps volunteers are assigned to specific projects on the basis of their ability, education, and experience."
In this 1964 snapshot, Peace Corps volunteer Ted Hoffman teaches English to adult students in Le Kef, Tunisia. What would you teach to people who are learning English for the first time?
"It's a bird . . . It's a plane . . . No; it's the teacher!"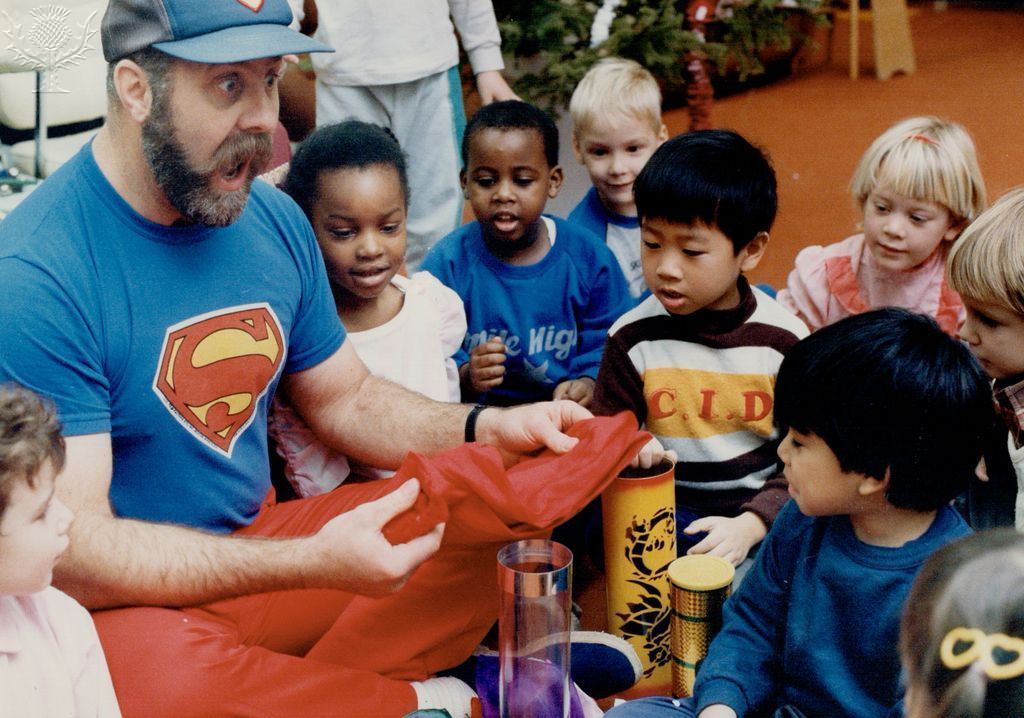 Kindergarten teacher John Cavers does magic tricks for his students in this archive photo from the Toronto Star. What can you tell from this photo about what this class is like? Do you think the teacher enjoys his job?
Don't have access to ImageQuest? Learn more here.
We love feedback! Tweet us at @BritannicaLearn.
Learn more about Britannica School with our self-paced tutorials.
Get more tips and resources delivered
straight to your inbox when you sign up
for our newsletter.