With over three million images and counting, diving in to discover all there is in ImageQuest sure is an adventure.
Good thing the Britannica pros are here to guide you through the best of the quest! For spring, we're in awe of the marvelous sights our incredible planet has to offer.
Don't have ImageQuest access? Start a free trial today and get 30 days of exploration.
---
A supercell thunderstorm moves across the Colorado plains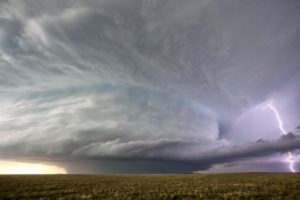 A supercell thunderstorm is a severe long-lived storm within which the wind speed and direction changes with height. This produces a strong rotating updraft of warm air, known as a mesocyclone, and a separate downdraft of cold air.
Tornadoes may form in the mesocyclone, in which case the storm is classified as a tornadic supercell thunderstorm. The storms also produce torrential rain and hail.
Indonesia's Batur volcano spews lava into the air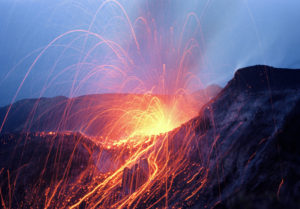 Glowing lava (molten rock) being thrown in the air from Batur. Batur is the second largest volcano on Bali Island, Indonesia. Along with a hundred other volcanoes, Batur is part of a continuous chain known as the Sunda arc.
Beach near Galle, Sri Lanka, Indian Ocean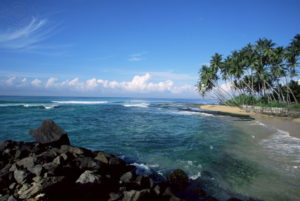 To many people, tropical beaches like this one in Sri Lanka are the definition of paradise. What's your idea of the perfect place to be? What do you think life is like for the people who live here?
"The Mittens" of Monument Valley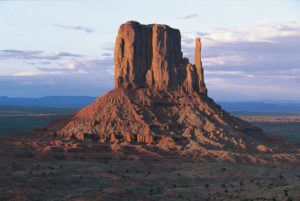 Quite possibly one of the most iconic symbols of the American West, the rock formations of Arizona and Utah's Monument Valley stand with The Grand Canyon as awe-inspiring testaments to nature's dual powers of time and erosion. Can you think of another kind of landscape that has changed over time?
The tulip crops of Holland and Germany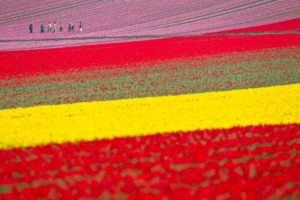 Not all natural wonders happen completely on their own. Sometimes humans give things a little help, like the multi-colored carpets of tulips that blanket European countrysides. Here, seasonal workers tend the tulips near Schwaneberg, Germany. What other ways have people impacted nature?
Sunset over California's Sacramento Valley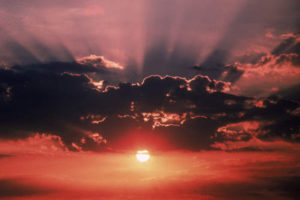 Isn't our planet awesome?
---
Don't have access to ImageQuest? Get a free trial and explore millions of rights-cleared images from one trusted site. Or CHECK HERE to see if your region is one of our state-wide subscribers.
Tweet us feedback to @BritannicaLearn.
Become a Britannica expert in less than an hour! Join us for our live webinars to discover ways to support Common Core and State Standards, locate STEM resources, and find new and exciting ways to promote inquiry in your classroom or library.