This is part of a two-part series for National Poetry Month. Click here for an overview of National Poetry Month with Britannica School content.
Events & Activities
As so many are teaching and working from home, we've created a range of classroom activities to help you celebrate National Poetry Month 2020 at home and in the virtual classroom.The following activities are created with classrooms of all levels in mind and work best when paired with Britannica School. Contact your library staff to see if your institution already has access.
1. Slam Station
Explore slam poetry on a deeper level! Watch one young girl's slam poetry performance and research topics that you are passionate about to write your own slam poem!
2. Newbery-inspired poetry and journal activities for high school
Get inspired to write your own poetry by these word games and capture your feelings through our 'feelings journal'.
Use Long Way Down, the 2018 Newbery Honor-winning book by Jason Reynolds, to build poetry and writing skills and inspire self-discovery through journaling.
---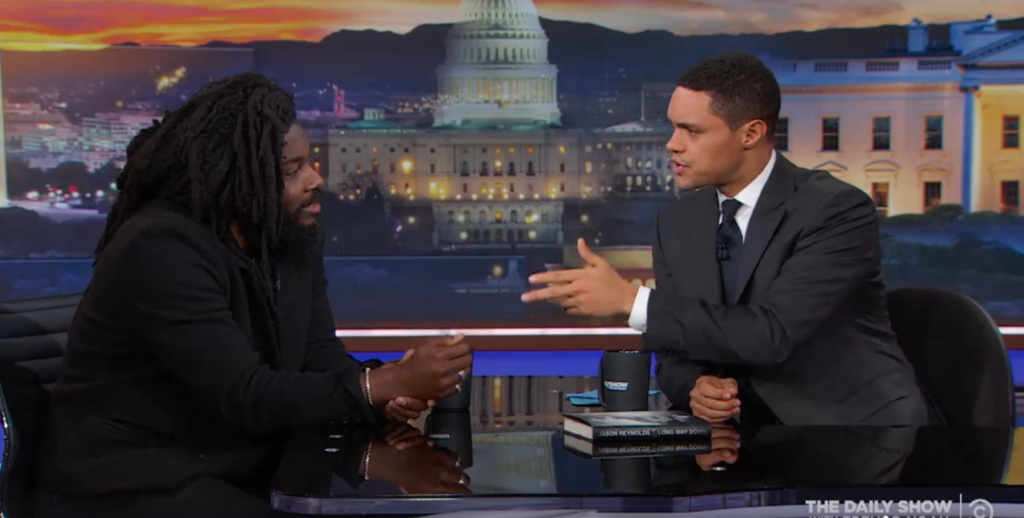 "[We should] teach comparative literature, where you take Queen Latifah's 'Ladies First' and Maya Angelou's 'Phenomenal Woman' and you show young people that nothing is new. This is all a continuum." – Newbery honoree Jason Reynolds
---
"Your life is dependent on your relationship with words," Newbery honoree Jason Reynolds said in his interview with The Daily Show's Trevor Noah. In the interview Reynolds explored themes of rap music, literature, literacy, and why it is so important to build relationships with and relative connections for young adults.
3. The poetry of hip hop: A playlist for your classroom
Get in the rhyming groove with our intro to hip hop playlist!
Curated especially to introduce students to hip hop and rhyme, a variety of poetry thought-starters inspired by one of this year's Newbery honorees. Expand literacy through rap music with this 1-hour playlist that's squeaky clean for classroom listening.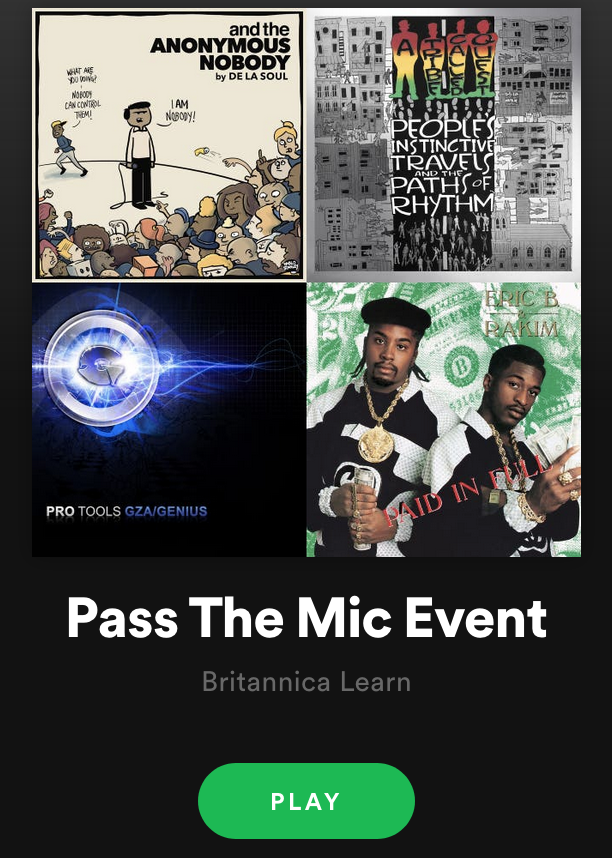 4. Youth Poet Laureate Edition Workshop & Open Mic Registration
Join Urban Word for a Virtual Writing Workshop and Open Mic Series where you get to explore a creative writing workshop, and then close out by sharing the piece you've created or another work of your own!
---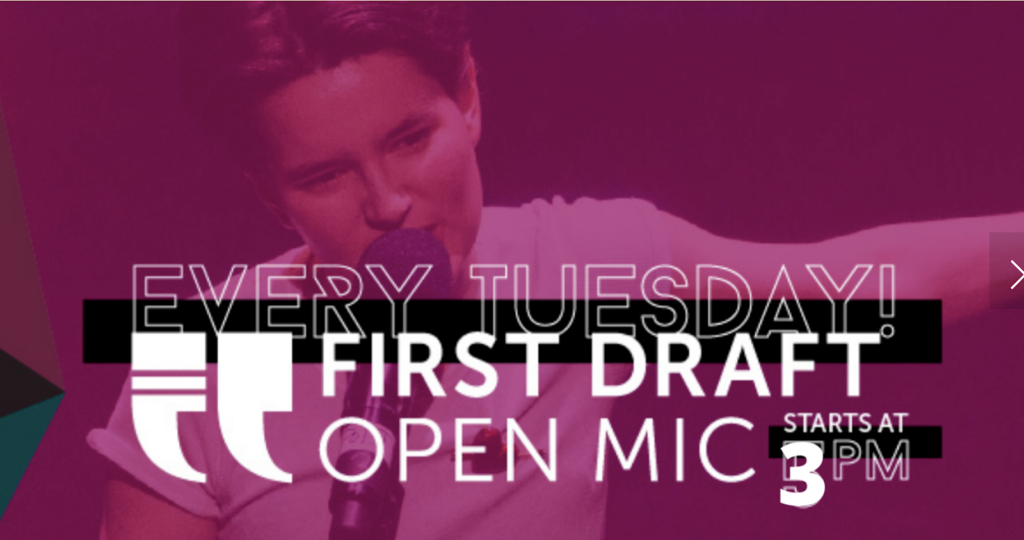 Every Tuesday from March 31-April 28, 2020
(Featuring a workshop led by a different National Youth Poet Laureate Finalist and an amazing feature!) SIGN UP for an ONLINE WORKSHOP & OPEN MIC!
---
5. Explore what youth poet's are writing
Be inspired to write your own poetry or lead a poetry slam session in your community by reading other student's poetry.
Project VOICE utilizes poetry to entertain, educate, and inspire. They have worked with hundreds of schools in thirty countries – reaching over 150,000 students from kindergarten through university level. Through award-winning performances and innovative workshops, Project VOICE promotes empowerment, improves language skills, and spurs creative collaboration.
7. Explore classroom resources and learn how to release the force of performance poetry in your students
Drop a bomb on the traditional poetry lesson with classroom resources straight from the pros at Young Chicago Authors.