The following subject is featured with middle to high school language arts classrooms in mind and works best when paired with Britannica School. Contact your library staff to see if your institution already has access.
According to the Academy of American Poets, National Poetry Month is "the largest literary celebration in the world." Each April since 1996, lit lovers of all kinds mark "poetry's important place in our culture and our lives."
This year, Britannica Digital Learning spotlights the contributions performance poetry has made to not only expand the reach of poetry to new audiences, but the indelible mark it's made on multiple art forms from music and theater to literacy as a whole.
"The concept of slam poetry originated in the 1980s in Chicago, Illinois. Local poet and construction worker Marc Kelly Smith felt that poetry and poetry readings were too stuffy for those outside academia." Reads Britannica School's brand new entry on slam poetry. "He thus created the poetry slam as a weekly event to bring poetry to a larger segment of the population."
Britannica School has also added a short entry on spoken word as well as two brand new biographies of current influential entertainers who trace their artistic roots to performance poetry.
New Biographies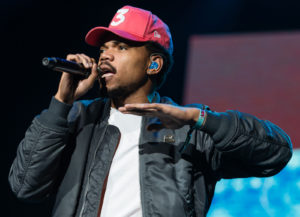 "American rap and hip-hop singer and songwriter Chance the Rapper burst onto the music scene in the early 2010s. Although he refused to sign with a major record label, his music still reached a mainstream audience through digital downloads. Both reviewers and fans praised him for his poetic lyrics. Chance was also known for his social activism."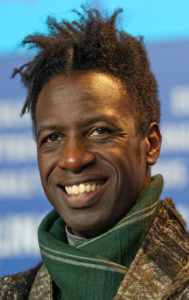 "American rapper, songwriter, poet, and actor Saul Williams helped to increase the popularity of slam poetry, or performance poetry, through his work. He brought his mix of spoken-word poetry and hip-hop to audiences around the world."
Events & Activities
We've also created a range of classroom activities for April. Enjoy a playlist curated especially to introduce students to hip hop and rhyme, a variety of poetry thought-starters inspired by one of this year's Newbery honorees, and our special event with Young Chicago Authors.
Use Long Way Down, the 2018 Newbery Honor-winning book by Jason Reynolds, to build poetry and writing skills and inspire self-discovery through journaling.
Expand literacy through rap music with a 1-hour playlist that's squeaky clean for classroom listening.
Hey, Chicago! Impact youth in some way? Then this workshop's for you.
Learn how to release the force of performance poetry in your students with this free 90-minute crash course presented by Young Chicago Authors.
---
CHECK HERE to see if your region is one of our state-wide Britannica School subscribers. 
Try this with your class? How did it go? Tweet us feedback to @BritannicaLearn.
Learn more about Britannica School with our self-paced video tutorials.