When it comes to the student, educator, or lifelong learner in your life, give the gift of knowledge with Britannica.
Ignite curiosity. Celebrate independent discovery. Collaborate, communicate, and achieve.
These are the goals of every Britannica product and now, with this gift guide, they can be yours to give this holiday season.
---
1. FINAL EDITION: Britannica's Exclusive 250th Anniversary Collector's Edition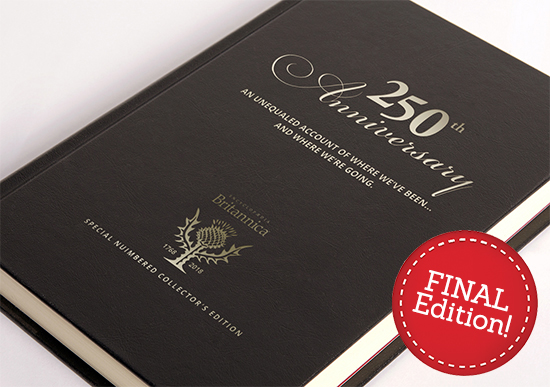 Don't miss out on this rare opportunity and special collector's edition!
Britannica's final "Book of the Year," an 80-year tradition, includes classic entries
from Britannica contributors Albert Einstein and Arnold Palmer to brand new
writings from Neil deGrasse Tyson to Monica Lewinsky.
Celebrate Encyclopaedia Britannica's 250th year of publishing and own
an exclusive, individually numbered collector's compendium of knowledge,
insights, and history.
2. Encyclopaedia Britannica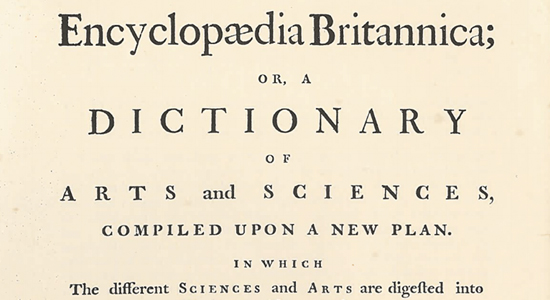 Backed by nearly 250 years of knowledge, Encyclopaedia Britannica continues
to deliver the same reliable and trustworthy information, now just digitally!
Gain an unlimited, ad free experience to this unparalleled collection of facts
and information by renowned experts and contributors (such as Albert Einstein,
Tony Hawk, and more).
3. Britannica Kids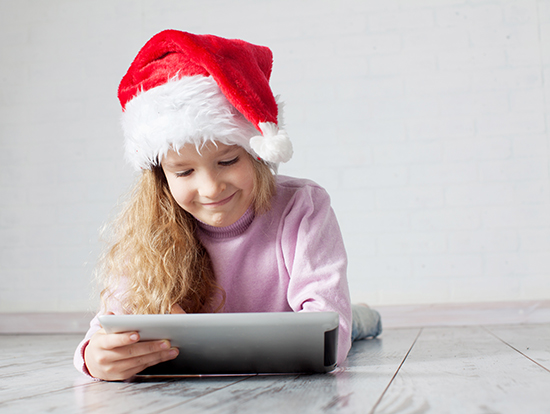 Let the explorers in your life investigate a whole new world!  Britannica Kids
is the perfect safe and trusted gateway to unleash their inner curiosity.
Travel through 3 different, age-appropriate reading levels; meeting them
at their current comprehension level and growing as their mind expands.
Get access to 100,000+ articles, images and so more with a subscription
to Britannica Kids this holiday season.
4. Merriam-Webster Unabridged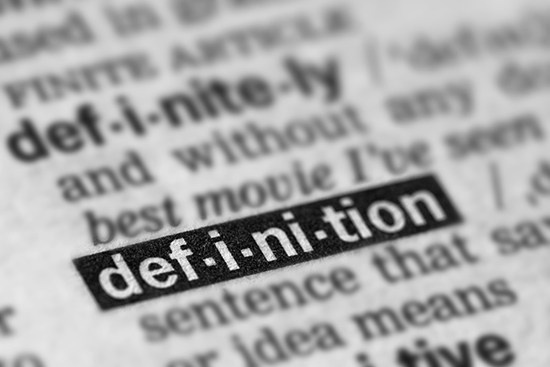 Never be at a loss for words!  Become part of Merriam-Webster Unabridged
and get ad free access to our whole dictionary (including: expanded definitions,
etymologies, advanced search tools, and more).
5. Britannica E-Books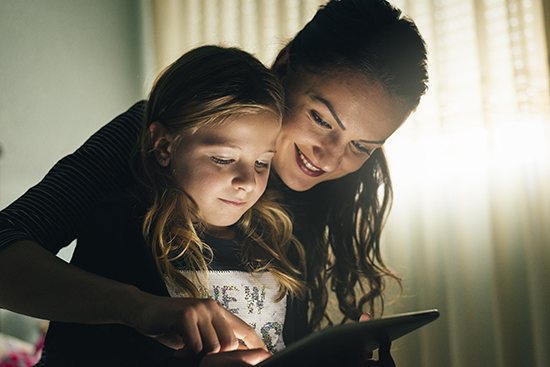 Tap into the knowledge of experts from around the globe, including historians
and Nobel Prize winners. Add in Britannica's in-house editorial proficiency
and fact checking. Combine with the experience of curriculum specialists,
educators, and professional developers of innovative technology products.
The result is high-quality, standards-aligned, award-winning resources
that make teaching and learning more effective. And now for a limited time,
all e-book titles in the Britannica Digital Learning shop are 50% off!
6. 10-Minute Guides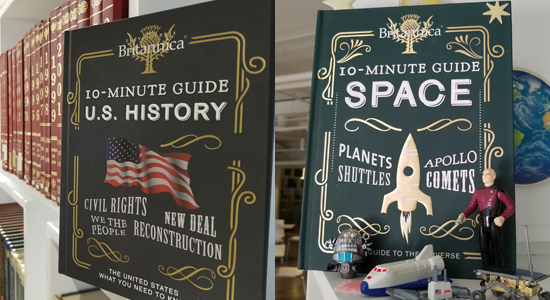 You think you know everything there is to know about these popular topics?
Think again! Beautifully crafted and expertly compiled editions from
the Britannica editors that provide everything you need to know about
History, Space, and The Bible.
7. Interactive expeditions

Perfect for the gadget-happy education adventurers in your life,
the Encyclopaedia Britannica 6-Book Interactive Science Library
and Virtual Reality Exploration (pictured) bring learning into whole new
dimensions. Available exclusively at Costco!
8. Britannica Kids Me Reader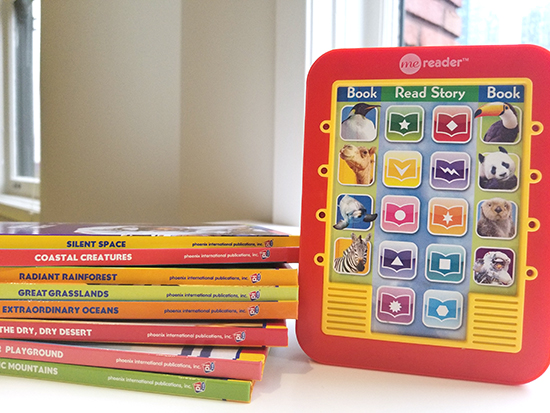 The Britannica Kids Me Reader is an easy-to-read 8-book boxed set for children
eighteen months and older. Set includes an Electronic Reader that allows
children to listen and follow along with each book.
Titles include Polar Playground; The Dry, Dry Desert; Extraordinary Oceans;
Great Grasslands; Radiant Rainforest; Majestic Mountains; Coastal Creatures;
and Silent Space.
Bonus: also includes a 6-month free subscription to Britannica Kids Online®.