For kids, summer is a time for play, warm weather, and relaxation, but it can also be the perfect time for engaging in new learning opportunities!  
While kids are relaxing over the summer (and we know that's important too) they also lose a portion of the learning they gained during the school year. Summer learning loss—a.k.a. the "summer slide"—is cumulative from year to year, resulting in an ever-widening gap over time.
More than half the achievement disparity between lower- and higher-income youth can be explained by unequal access to summer learning opportunities. However, daily reading has been shown to combat this slide and provide students with the practice needed to keep skills sharp.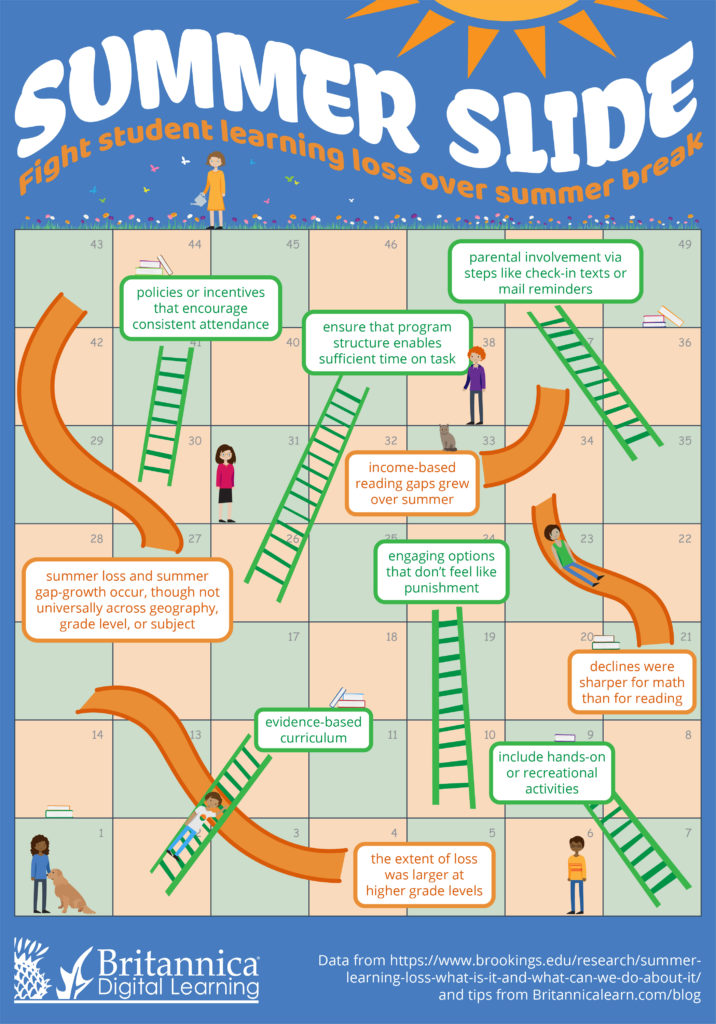 To help bridge the gap, here are some helpful tips to share with parents and students to get them excited about their summer learning and keep reading fun and exciting every day of the week!
Make Something Monday
Reading about a different culture or country? Try a new recipe from that area of the world.  
Create a craft, or DIY project related to the book you are reading. Here are some great ideas to help you get started!
Take A Trip Tuesday
Get out and explore your world! How does your world relate to the book you are reading? How is it the same? How is it different? You can explore a local park, museum, or new area of your town. To find a museum near you, visit here!
Wonder Something Wednesday
What do YOU wonder? What questions does the book you are reading raise for you? Need some inspiration on the kinds of questions you might ask? Click here for some great ideas!
Thinking Thursday
Remember those questions from yesterday? Put your research skills to work and visit your local public library. Find the answers to your questions and develop more to keep thinking all summer long!
Fact AND Fiction Friday
Reading nonfiction during the summer is just as important as reading fiction. Keep up your comprehension skills and vocabulary by incorporating informational text into your summer learning routine. Find an encyclopedia or journal article that provides additional information about the topics on your fiction reading list.
Remember, you can use Britannica School all summer long! Make sure to ask your school's librarian for your username and password.
---
Don't have access to Britannica School? Try it for two weeks free! Or CHECK HERE to see if your region is one of our state-wide subscribers. 
Try this with your class? How did it go? Tweet us feedback to @BritannicaLearn.
Become a Britannica expert in less than an hour! Join us for our live webinars to discover ways to support Common Core and State Standards, locate STEM resources, and find new and exciting ways to promote inquiry in your classroom or library.