Encyclopaedia Britannica Group appoints Karthik Krishnan as Global Chief Executive Officer
December 13, 2017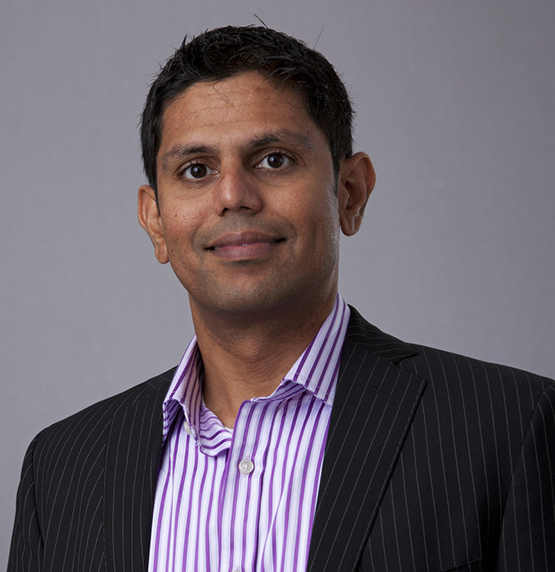 Karthik Krishnan, Global Chief Executive Officer, Encyclopaedia Britannica Group (PRNewsfoto/Encyclopaedia Britannica Group)
Encyclopaedia Britannica Group (Encyclopaedia Britannica, Britannica Digital Learning, Britannica Knowledge Systems, Merriam-Webster, and Melingo) announces the appointment of Karthik Krishnan as its new global chief executive officer.
Krishnan's extensive track record, together with his proven operational expertise and dynamic leadership, makes him ideally suited to lead the company and establish it as the go-to destination for learners of all ages.
Krishnan previously served for more than a decade at RELX (Reed Elsevier, FTSE 100) in various leadership roles, driving business and cultural transformations and accelerating growth. He most recently was senior vice president and general manager of Clinical Reference Solutions. His other positions within RELX included senior vice president and general manager of Global Pharma and eCommerce and vice president of Interactive Media.
For nearly a decade, Krishnan has served as a digital transformation consultant at Rodale, publisher of healthy active living magazines and books, where he charted its digital journey by launching award-winning websites, developing e-commerce channels, and forging business partnerships, which included Microsoft and AOL. Krishnan was recognized by former President Clinton for his leadership in launching the Urban Enterprise Initiative. Krishnan currently serves on the board of Urban Upbound, a nonprofit focused on transforming the lives of people in public housing.
"We're delighted to appoint such a passionate and experienced executive of Karthik's caliber," said Jaqui E. Safra, Britannica chairman. "Karthik's keen interest in education, including lifelong learning, his passion for our brands, his record of exceptional business and people leadership, and his singular focus on customers make him uniquely qualified to serve as our CEO, meeting the needs of our customers globally in exciting and engaging ways."
Mr. Safra also shared his appreciation of Jorge Cauz, Britannica president. "I sincerely thank Jorge for his dedication to Britannica, his leadership in Britannica's digital pivot, and its move into the classroom." Cauz will continue to play a key role as chief advisor.
"I'm excited to be part of Team Britannica because the brands, underpinned by their strong missions, have the potential to change the face of the knowledge and education industries globally," said Krishnan. "Given the global push to transform education and the eroding public trust in the quality and veracity of information on the Internet, the time is now for Team Britannica to join forces with consumers and public and private entities to make a positive difference."
Krishnan is currently an adjunct professor at New York University's Stern School of Business. He holds a Master of Business Administration from NYU and a Bachelor of Engineering from Bharathiar University, India.
Britannica will enter its 250th anniversary year and Merriam-Webster its 180th anniversary in 2018. Krishnan invites people who are passionate about education and lifelong learning and ardent supporters of the Britannica and Merriam-Webster missions to join hands to create a better future for the generations to come.
Share your favorite moments
Offer your expertise
About Encyclopaedia Britannica Group
A global leader in education whose flagship products serve the needs of students and consumers on multiple platforms and devices, Britannica has been a pioneer in digital learning since the 1980s. The company today serves the needs of students, lifelong learners, and professionals by providing curriculum products, language-study courses, digital encyclopedias, and professional readiness training through Encyclopaedia Britannica, Britannica Digital Learning, Britannica Knowledge Systems, Merriam-Webster, and Melingo. The company is headquartered in Chicago.