Get free access to NEW Culturally Responsive Instructional Resources
You have been selected to receive access to Britannica's new African American Experience Bundles!
The 20 inclusive, multimedia content sets provide teachers with thoughtfully selected curriculum resources and a clear path to engage students in difficult topics, while enabling students to explore under-told history, make deeper connections to systemic issues, and build social-emotional skills such as empathy and awareness.
Complete the form to sign up for free access.
Last spring we met with a small group of students in the midst of our nation confronting its deeply rooted systemic racism. These students shared that protests were happening on their streets, but those protests weren't mentioned in their classrooms. 
We spoke with educators, organizers, activists, and parents and learned that while 80% of public school teachers are white, over 51% of students are non white. Many teachers did not have the resources or training to create culturally responsive classrooms, let alone address complex social issues, especially in times of upheaval.
In response, our team created a collection of 20 multimedia content bundles, a clear learning route for students, and teachers guides that address social emotional impact. We encourage you to explore these resources as you examine culturally responsive teaching approaches that create safety, bravery, and change year-round.
Each of LaunchPacks' African American Experience Bundles: Fighting for Equality contains:
LaunchPacks are bundles of vetted and unbiased multimedia content, organized around thematic units by Britannica's team of curriculum experts and editors. The African American Experience bundles provide an overview of African American history with content ranging from origins in Africa to triumphs and continued efforts to gain equality.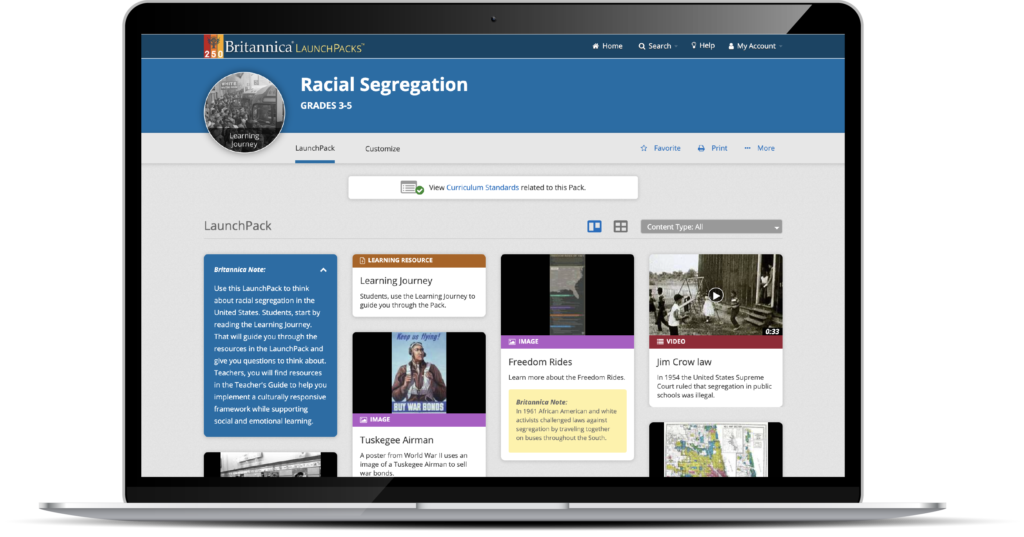 Articles
Images
Videos
Primary Source Documents
Websites
Magazines
Each LaunchPack includes a Learning Journeys for students to follow while they explore undertold history.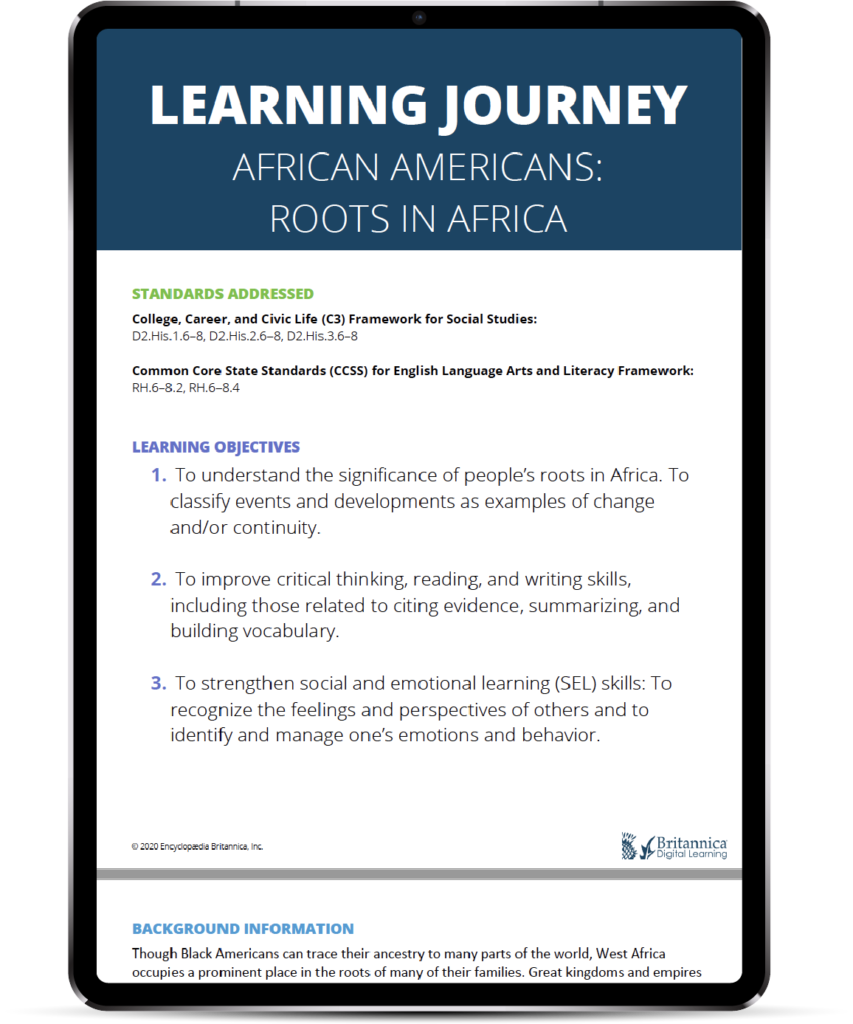 Learning Journeys include: 
Standards Addressed

Learning Objectives

Background information

Essential Questions

Sequence for Using the Resources within the LaunchPack

Culminating Questions

Additional Resources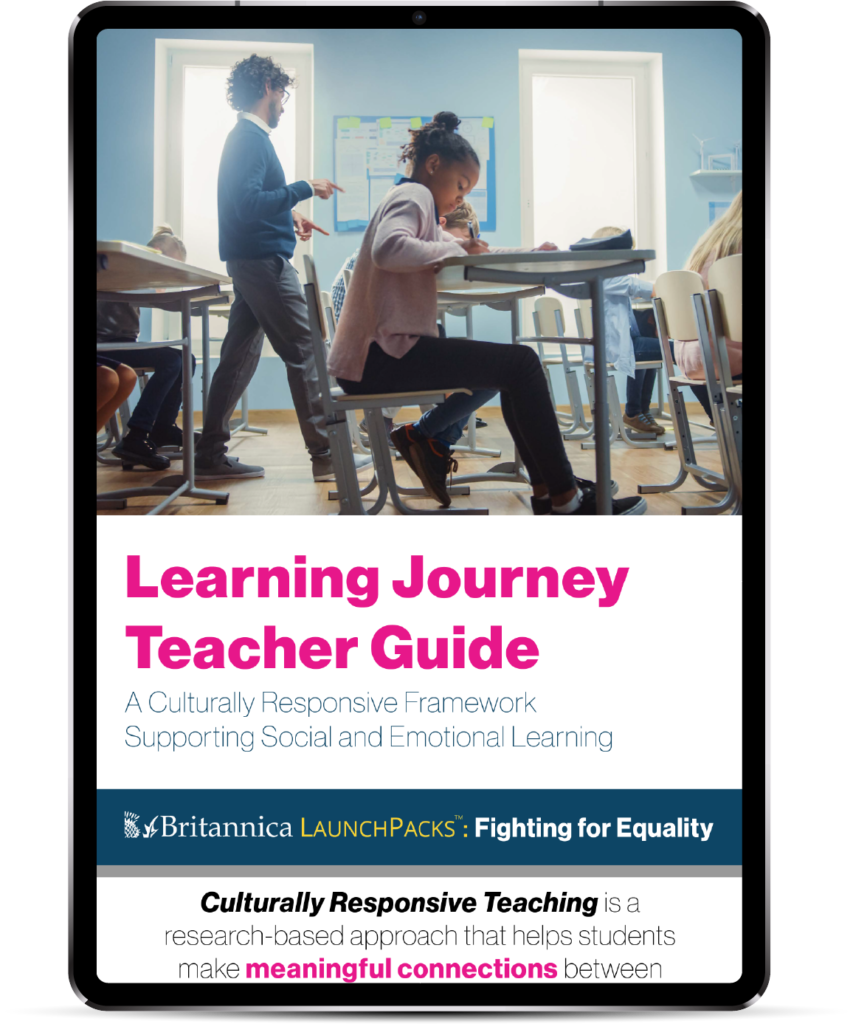 This guide, paired with the "Fighting for Equality" LaunchPacks series, will take everyday strategies and practices and help teachers put them to work in classrooms to support a culturally responsive learning environment
The Britannica Culturally Responsive Teaching Framework, backed by research and developed by curriculum experts, identifies teaching competencies that employ a critical lens in designing a culturally responsive framework that is built around a student-centered and inclusive curriculum that supports learners along with their abilities, cultural/racial backgrounds, perspectives, and experiences. These competencies have been carefully woven into each Learning Journey.
Teachers who leverage the AAE Bundles have access to free support through on-demand onboarding and live training.
Learn more about Culturally Responsive Instruction during our free webinar on March 3