The Britannica Tradition of Quality
The value of clarity, accuracy, and objectivity
For over 250 years, Britannica has used a thorough and meticulous editorial process to deliver trusted information worldwide.
As a result, students and educators across the globe have unparalleled access to expert knowledge across subject areas, while educators trust they are putting safe, appropriate, and vetted resources into the hands of students.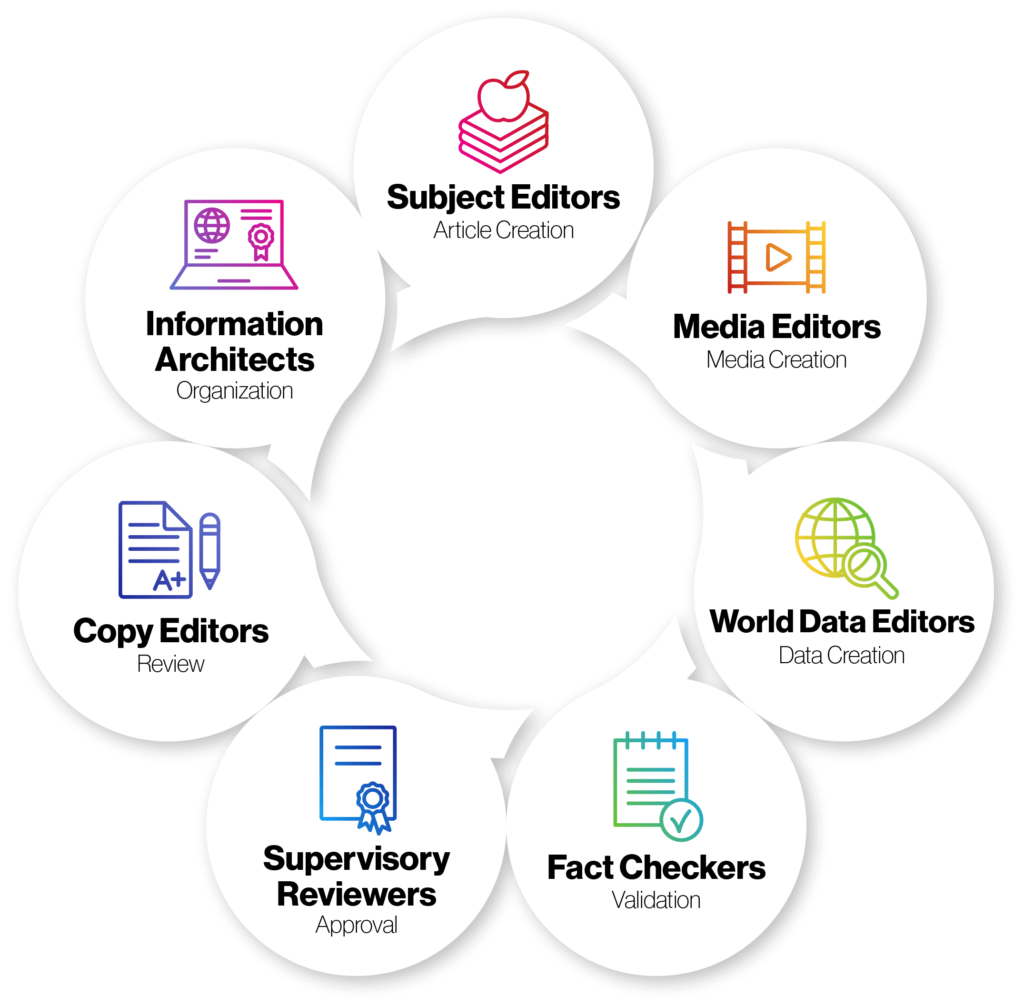 Get to know the experts behind your Britannica content.
Once a content idea is identified, an article is either written by our tenured in-house subject matter editors or sourced from a network of global experts. Over 4,500 of the brightest minds in the world have contributed to the articles that make up the Encyclopaedia Britannica! This means that all of the content you consume from Britannica is coming from specialists with advanced degrees, extensive experience in their fields, as well as lived expertise. 
Britannica's media editors produce and acquire images, maps, videos, and more for Britannica's products. 
Britannica's World Data editors research and compile statistical information using a variety of authoritative sources.
After a new piece of content is written, it is sent to a fact-checker who must give all new articles a passing grade. Britannica's history is filled with stories of editors who have gone to great lengths to ensure that all facts have multiple, credible sources. 
Once an article has been given a passing grade by an expert fact-checker, a new article is reviewed by a supervisory editor. 
Our eagle-eyed copy editors fact-check and copyedit both new and older content, ensuring the veracity of hard facts, the clarity of prose, and the consistency of style.
This is the final stop before publication. These specialists organize the contents of each article. It's our version of leaving breadcrumbs. 
A closer look at Britannica's content writers
HEADS OF STATE AND WORLD ACTIVISTS​
Explore our most popular solutions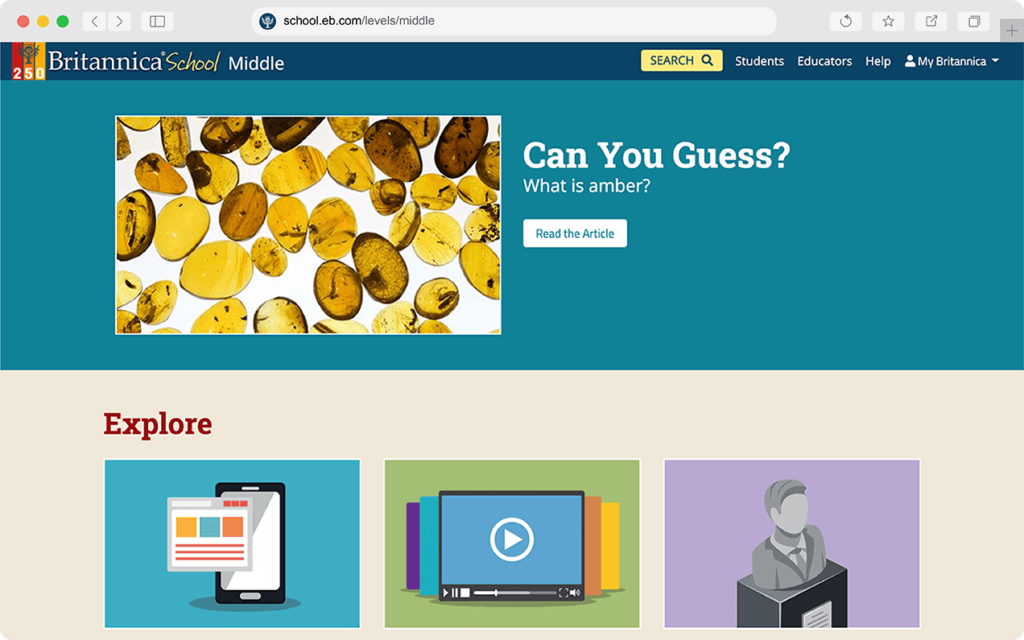 The go-to site for K-12 research
Named best digital tool for teaching and learning and best digital tool for blended learning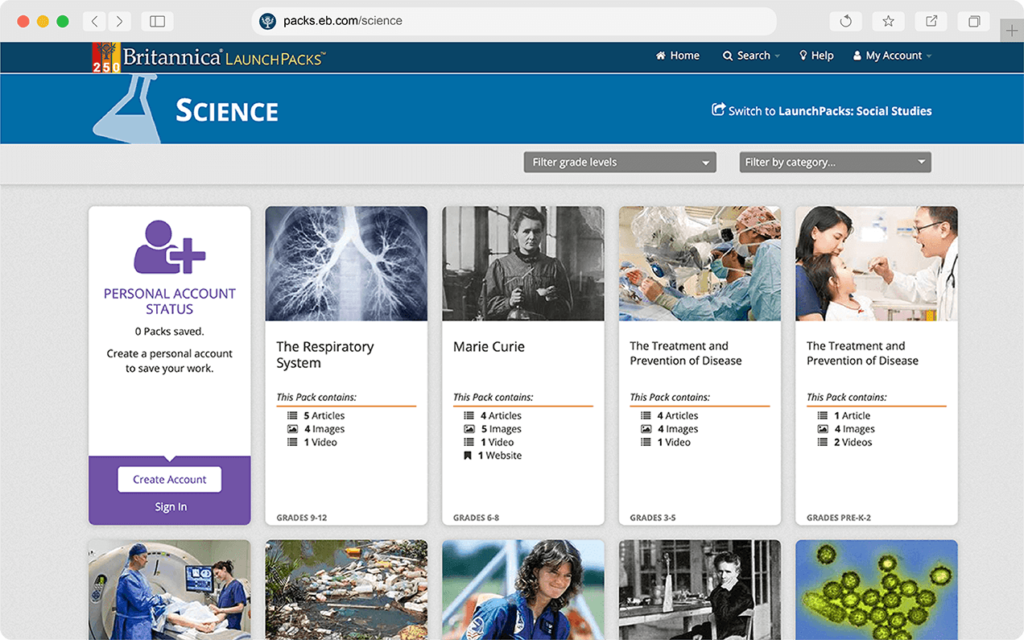 Build your social studies and science curriculum
A platform that provides multimodal curriculum building blocks for your district