The future belongs to the curious.
Started in celebration of Britannica's 250th birthday and a quarter of a millennia of discovery, Curiosity Day invites you to ask questions, uncover stories, and share them with the world.
2020 has been a year of change and challenges for students. It's hard to be curious when you're feeling overwhelmed, stressed, and disconnected. This year's Curiosity Day is all about letting students take the lead, explore what they feel passionate about, and have fun.
Will you join us on December 10th as we reignite a love of learning?
"Curiosity Day is all about tuning in to our innate desire to know; the spark that drives us to explore, discover, and invent new things. Today, let us proactively commit to do two things: learn something new and share something new."​
– Karthik Krishnan, Britannica Group CEO
Last year, we got curious about our planet and explored solutions that might just save it. Learn more about Curiosity Day and the mission behind it.
Curiosity Fueling Activities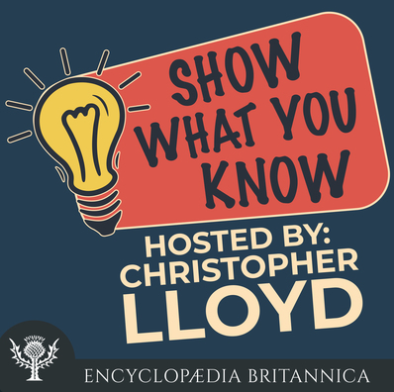 Show What You Know Podcast
Informative and lively, Show What You Know is a quiz show for curious tweens and their grown-ups, from Encyclopedia Britannica. Hosted by author Christopher Lloyd, each episode gives three middle-grade contestants a chance to go head to head with questions about the earth, the universe, ancient history, and more from the Britannica All New Kids' Encyclopedia: "What We Know & What We Don't." Listen below or via Spotify, Apple Podcasts, and Stitcher.
All experts have something in common: Curiosity. Experts shape the boundaries of what we know and what we don't and take you on a journey with them. 
Curiosity yields discovery and with discovery comes  responsibility. How do we know that what we learn is true? We turn to our media literacy skills and reference experts and trusted sources. 
In Britannica's ALL NEW Kids' Encyclopedia, every page has been checked by an expert. Threaded through the encyclopedia are quotations and interviews with the experts, who share why they are passionate about what they do. Learn more about what fuels the curiosity of our experts.