Welcome to Britannica LaunchPacks!
We are excited that you are leveraging LaunchPacks to support summer learning for students. The resources on this page are here to help teachers, parents, and students get acclimated with this amazing resource. We're excited to show you around!
Address literacy loss and build fundamental skills 
Provide equitable resources that can be accessed online or in print.
Support independent study and student-led inquiry
Get access to new African American Experience bundles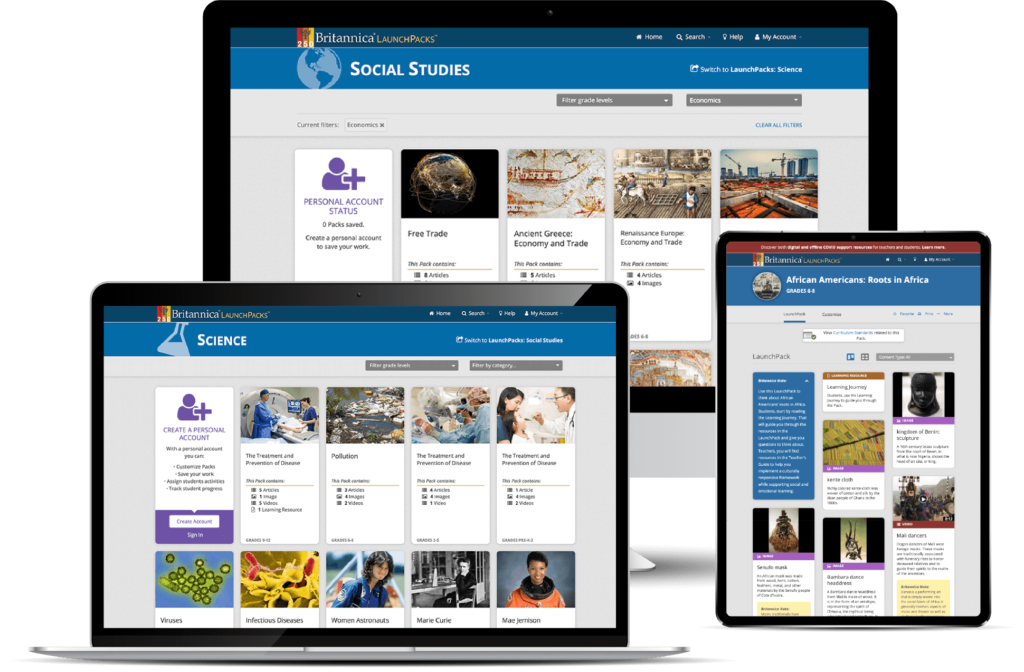 Resources for teachers, administrators, and parents
Community is at the heart of resilient schools. It takes a dedicated, creative, and connected village to thrive in change, disruption, and uncertainty. Britannica is honored to be a part of your community and we are here to provide accessible support, guidance, and resources to support your unique learning goals this summer.
Teachers, join a live training session!
Britannica LaunchPacks provides curated resources around key topics covered in the K-12 social studies and science curriculum, while building fundamental ELA & literacy skills. Join a session to learn how to effectively leverage LaunchPacks for summer learning.
Watch this overview with students!
Watch this video to learn how to help your students get started with Britannica LaunchPacks, including how to create a personal account and log in, how to navigate the site, and how to access support tools for students and assignments.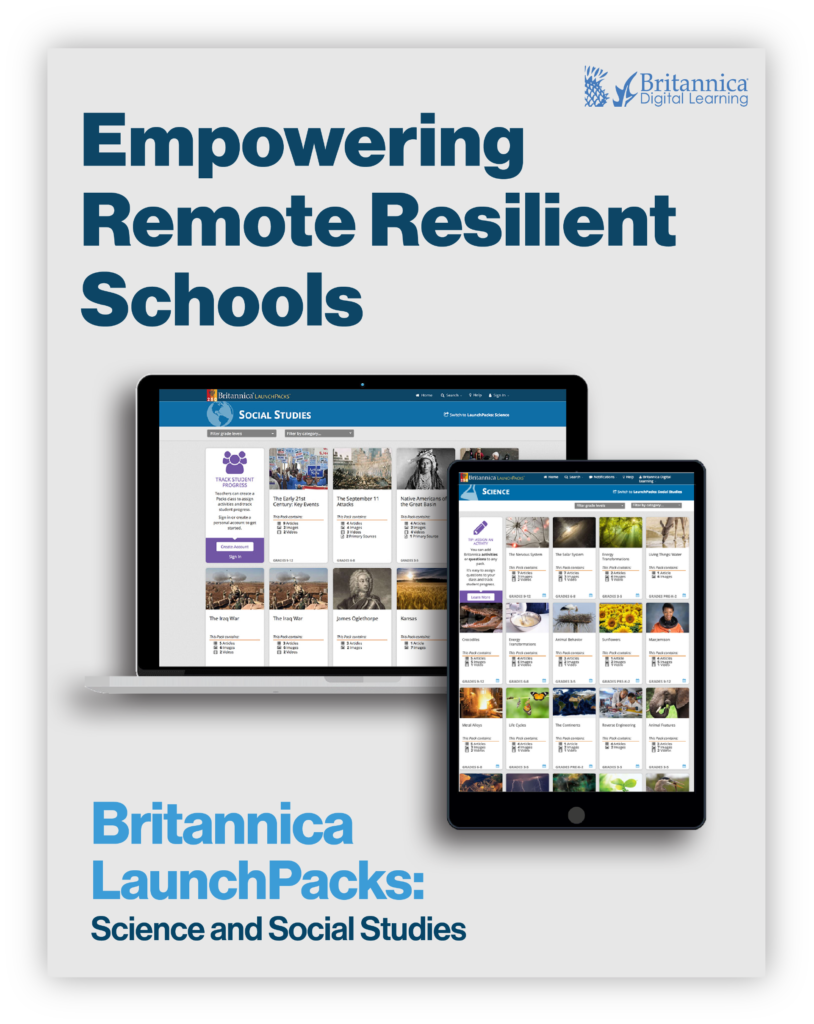 Learn more about LaunchPacks
Available for science and social studies, LaunchPacks empowers blended learning, personalized support for every learner, student-led inquiry, and virtual assignments and assessments.
SUBJECTS SUPPORTED:
ELA
Social Studies
Science
Culturally Responsive Instruction
EQUITY + ACCESSIBILITY:
To ensure that students are able to have cohesive print and digital experiences as many districts adopt blended learning continuity plans for the fall, Britannica has made it seamlessly easy to print any content set.