AI and Why It Matters
Ready or not, here it comes. Artificial intelligence (AI) is no longer a distant concept; it's here, stirring up both excitement about new opportunities—and plenty of concerns. Questions about reliance, ethics, and the impact of AI on education have arisen almost as quickly as the new tech itself. As AI permeates into our daily lives, including classrooms, it is crucial to understand its implication and potential benefits for educators and students.
Welcome to our AI in Education series, where we'll demystify AI, address your questions, and provide strategies for navigating this technology. We understand the challenges of introducing new tech into classrooms, especially when there's a need for more professional development around AI. This series aims to bridge that gap, offering insights into the fascinating world of AI. After all, fulfilling the overwhelming need for reliable, trusted, and fact-checked information is what we do best.
Like many of your peers in education, you might be grappling with how to introduce new tech in your classrooms — or even whether to do it at all. And while these looming questions impact almost all educators, few feel equipped to properly navigate the new landscape.
In this initial installment, we'll clarify key AI-related terms, explore its history, and examine its transformative role in education. While acknowledging concerns such as ethical considerations and privacy issues, we'll also highlight AI's potential to enhance instruction, cater to diverse student needs, and drive educational innovation.
Vocab Time
Before we dive too deep, there's a lot of terminology floating around that we can help clear up!
Artificial intelligence is the ability of a digital computer or computer-controlled robot to perform tasks commonly associated with intelligent beings. These tasks require the ability to reason, discern, discover meaning, and learn from past experience. AI is taught to learn and adapt by developers, gathering from data. It can function to solve problems, answer questions, make predictions, and even offer strategy.1
Some AI matches human abilities for specific tasks, and others work faster or more efficiently than humans at tasks. From your phone to your car, smart TVs to kitchen appliances, and countless areas in between, AI is involved in much of what we do. However, no existing AI can perform the same extensive range of tasks that humans can.
Machine learning is closely related to AI and refers to the method of training a computer to learn autonomously from its inputs without explicit programming for every circumstance. Like humans, machines mine data – images, video, text, audio, etc. – and learn to recognize patterns in the data and make predictions accordingly.3
Machine learning is what helps a digital computer achieve artificial intelligence. We see the applications of machine learning in many areas, including social media, voice and facial recognition, and product recommendations.
Algorithms are step-by-step instructions to complete a task, automate a process, solve a problem, or accomplish some other end. AI uses algorithms for large-scale data analysis, making it more efficient and effective. We see real-world results of algorithms regularly with technology such as digital assistants like Siri and Alexa.2
The History of AI
From calculators to cell phones, the introduction of and its potential impact on education and learning is often hotly debated, spurring conversations around both potential and risks. No where you stand, understanding the basics and adapting to ever-evolving tech is critical for both you and your students.
While the AI debate may seem new to many of us, AI has actually been around for decades. The first AI program was written in 1951, with a focus on teaching a computer to checkers. By the following year, the computer was able to play a game of checkers at a reasonable speed.
As AI began to evolve, so, too, did the need to understand and evaluate it. British logician and computer pioneer Alan Turing began exploring machine intelligence in the 1930s. In the 1950s, he questioned whether a machine has the ability to think and and introduced central concepts of AI.
Today, Turing is considered the father of artificial intelligence and modern cognitive science, and the Turing test remains the criterion for evaluating computer intelligence.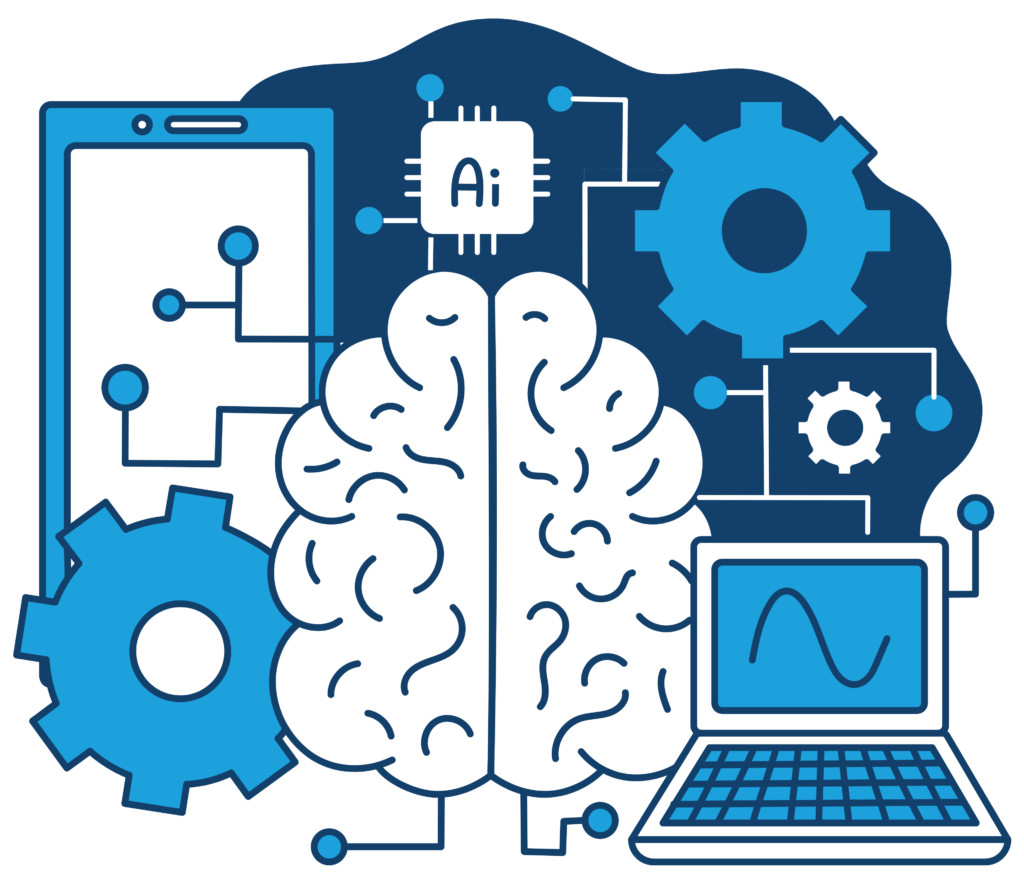 In subsequent decades, technology continued to advance globally, making its way into the classroom. With each new tool came unparalleled possibilities – if the tech was implemented right. More recently, the internet and smartphones have permanently altered the educational environment. AI is on track to do the same.
How AI is Changing Education
AI raises a range of questions, even proven disadvantages. Although we will champion some of its exciting potential in this article and throughout our series, it is important to acknowledge and validate the understandable apprehension many people experience when it comes to AI.
Among the primary concerns are ethical considerations, biases, cheating, information, transparency, privacy, and accountability. Conversely, new AI tech unleashes capabilities to engage students, cater to diverse students' needs and abilities, enhance instruction and productivity, and innovate education like we've never seen before.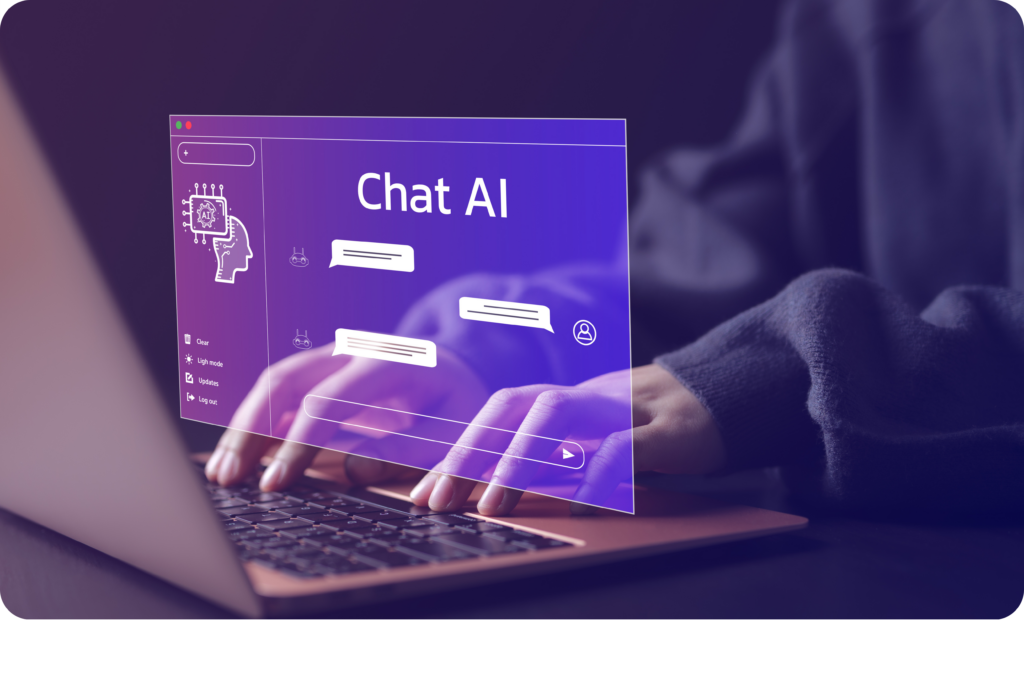 Is AI Search Worth a Try?
Companies are releasing search engines powered by artificial intelligence. But how well do these search engines work…
Invite elementary and middle school students to connect academics to the world beyond the classroom with our current events tool, "In the News!" covering trending topics from TikTok to AI. Not a subscriber? Contact us to learn more.
Of course, the answer to how to navigate the new AI world isn't simply black and white. It is a complex landscape filled with questions and immense opportunities. In future installments, we'll dive deeper into the pros and cons of this emerging technology, overview some of the hot topics in the AI world, and look at ways educators are implementing AI into their classes and schools.
Further, we'll reaffirm the importance of media literacy with practical tips to ensure you and your students are well-equipped for the future ahead. Finally, this series will help you bring everything you know about AI together to better understand how you can comfortably and confidently move forward. Stay tuned for much more to come!
References
CSU Global. (Aug. 9, 2021). How Does AI Actually Work? https://csuglobal.edu/blog/how-does-ai-actually-work
CODE. How AI Works. Accessed on July 21, 2023. https://code.org/ai#ai-videos