5 Resource Collections for Educators
As educators, we know the back-to-school season can be as equally exhilarating as it is overwhelming. As you navigate through the supply lists, lesson plans, and classroom set-ups, there's one tool that can help streamline the process, inspire creativity, and take your teaching to new heights this year. Queue Pinterest!
This digital cornucopia of ideas and resources is more than a collection of mouth-watering recipes and DIY home décor ideas. For educators, Pinterest can be a practically endless stream of educational resources, innovative teaching strategies, and classroom organization tips. When you pair this with the wealth of information from Britannica Education's boards, you'll be ready to handle back-to-school season like a pro.
Leverage Britannica Education on Pinterest
While Pinterest is overflowing with ideas, it can sometimes feel like looking for a needle in a haystack. We've designed our Pinterest page to simplify and streamline your search, enabling you to cross a few of those must-dos off your back-to-school checklist more efficiently.
Even more, we're prepping for the school year fun by ramping up our resources, just like you! We're enhancing our Pinterest posts and boards to make it even easier to access Britannica resources. Discover guides and webinars, templates and organizers, and our must-have educational resources for back-to-school season and beyond.
Here are a few of our top pin-spirations to get you started:
SEL Board
See on Pinterest
Expand your Social Emotional Learning (SEL) knowledge with competency lessons, links to on-demand webinars, and an in-depth SEL Activities Guide designed to help you create a culturally responsive learning environment and teach your students with valuable SEL starting from day one.
Best of all, these valuable resources are free of charge, giving you effortless access to informative, reliable, and up-to-date guidance in one of today's most important educational arenas.
Free Downloadables
See on Pinterest
Enhance classroom organization and lesson plans with graphic organizers and supplemental materials that help you sprinkle in fun, interactive activities. Our convenient downloadables include Word Charts, Cause and Effect and Compare Sources templates, SEL Pyramid of Impact, and adventure-filled activities packs. The Nature & Animals Activities Pack offers a complete set of engaging activities that excite and challenge curious minds, making it an exciting brain workout!
Fascinating Facts
See on Pinterest
Help students discover something new each week with Fact-Finding Friday. Did you know the Eiffel Tower grows when temperatures heat up or that pirate captains were democratically elected? Fascinating, right?

Add in a weekly fact-finding day for students to enjoy little pieces of weekly trivia. Even better, our "Did You Know?" facts are already curated for you and presented with an engaging visual, so you can easily share with your kiddos to inspire interesting conversations and open their minds to something new.
Education Tips and Tricks
Our Pinterest boards are not only filled with resources on some of the most relevant topics in education, but also incorporate some of our top Britannica School features, such as Geography Explorer, Tour the U.S., Compare Countries, and World Atlas.
See on Pinterest
Intrigue your students and add to your lesson plans with educational articles from Britannica Education and captivating image sneak peeks from Britannica ImageQuest.
Pinners We Love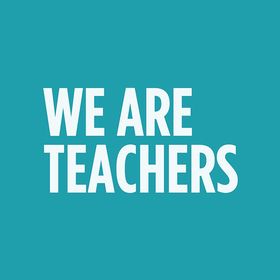 We Are Teachers: A collection of crafts, activities, lessons, and ideas for K-12 classrooms curated by a community of teachers, this Pinterest account has nearly 600k followers for a reason. It's packed with thousands of pins to inspire teachers, promote professional learning, and even a back-to-school bulletin board.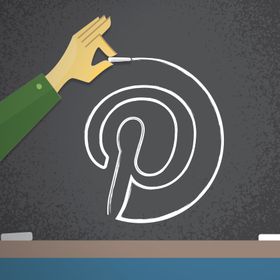 Teachers on Pinterest: Aptly classified as a "pinspiring place for teachers to find and share creative ideas," this account is filled with tens of thousands of resources for PreK through 12th grade students. It's even separated by grade levels, subject areas, and topics, making endless Pinterest scrolling much more productive.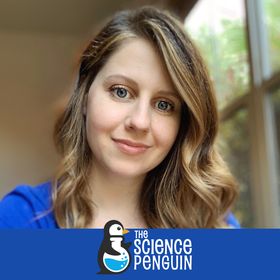 Science Penguin: This is a seemingly endless array of STEM learning resources designed for elementary students that any teacher would be thrilled to get their hands on. This account showcases dozens of boards that dive into top science topics like nature, motion, and the lunar cycle.
The back-to-school season can be an exciting time of exploration, discovery, and growth for you and your students. As you gear up for this new academic year, we invite you to explore Britannica Education's Pinterest page. Let it serve as your go-to resource for enriching, accurate, and creative educational content. Together, let's make this school year the best one yet!