As golden autumn hues paint the landscapes, this time of year is not only a transition between seasons, but also a month bursting with celebrations worldwide. Around the globe, October and November are bursting with festivities, each rooted in unique histories and cultural practices. Create a vibrant tapestry of global fall festivities with your students using Britannica Education's engaging resources, and provide a unique lens to explore diverse cultures, traditions, and stories.
By incorporating these celebrations into our educational environments, we can open doors to understanding, empathy, and respect for different cultures. Through interactive activities and engaging lesson plans, perfect for classrooms and libraries, embrace these fall festivities as an interactive, memorable way to promote cultural diversity, foster interdisciplinary learning, and create globally aware students.
Five Featured Fall Festivities
Diwali: The Festival of Lights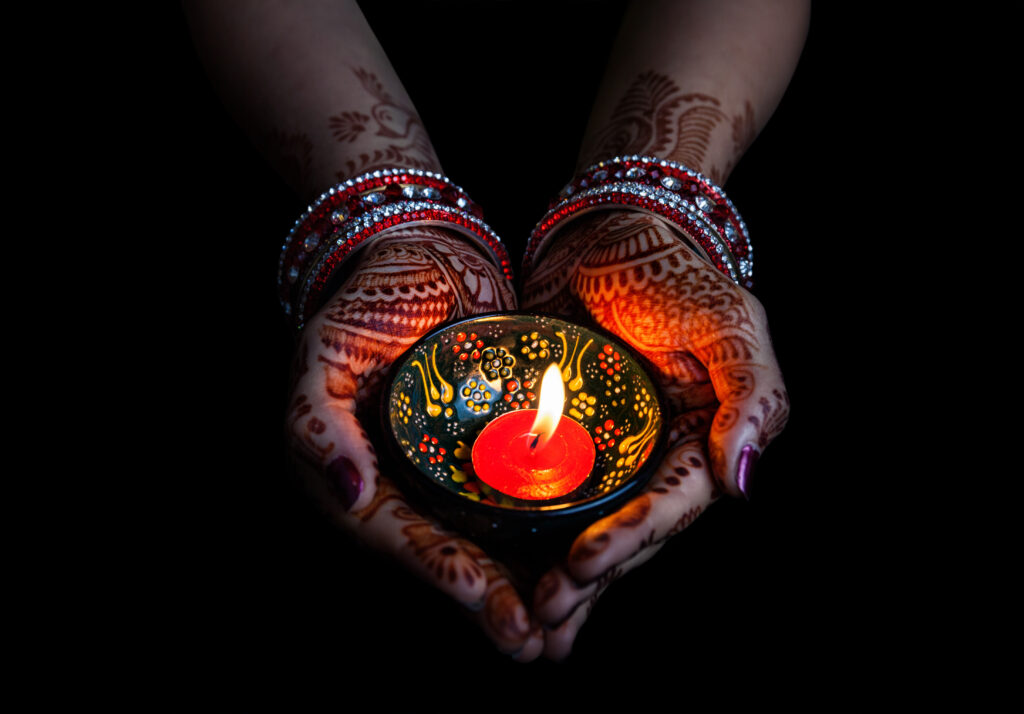 This five-day festival marks the beginning of the new year in the Hindu calendar. Diwali has special meaning for Hindus, Sikhs, Jains, and Buddhists, celebrating the victory of light over darkness and good over evil. During the celebration, families light up their homes with oil lamps, burst fireworks, host delicious feasts, and exchange gifts.
Lesson Plan Ideas
Lesson: Discover the significance of Diwali in Hindu, Sikh, Jain, and Buddhist communities by viewing this article and video that showcases Diwali celebrations. Explore traditional Indian Rangoli art and its significance during Diwali.
Activity: Invite your students to create art projects featuring traditional Diwali decorations or rangoli designs. Provide students with colored chalk, rice flour, or colored sand to create their own rangoli patterns on the floor or on paper. Organize a Diwali-themed storytelling session and display the rangoli art around the classroom to create a vibrant and festive environment.
Oktoberfest: Bavaria's Grand Celebration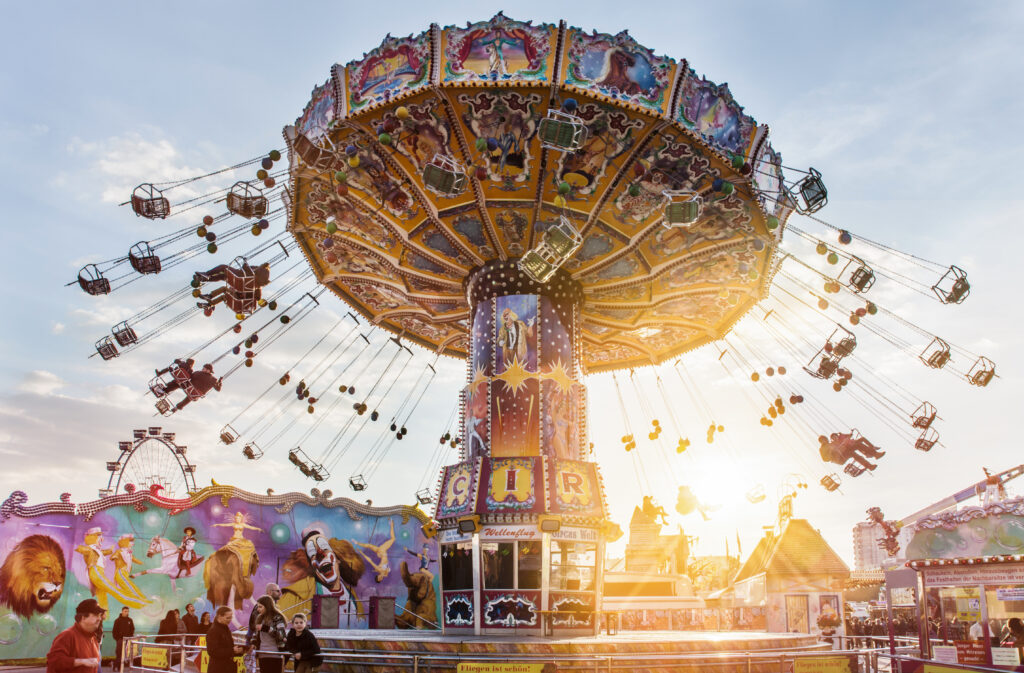 Originally a royal wedding celebration in 1810 Munich, Oktoberfest has since become the world's largest beer festival. People gather in beer tents to enjoy Bavarian music, food, and, of course, beer.
Lesson Plan Ideas
Lesson: Look at the history of Oktoberfest, its cultural significance, and fun facts using Britannica School's detailed Oktoberfest article and infographic. Learn about Bavarian music, food, and traditional clothing.
Activity: Show students images or videos of Oktoberfest celebrations and discuss traditional attire, music, dance, and food. Then, host a mock Oktoberfest event where students can sample non-alcoholic versions of Bavarian dishes, learn basic German phrases, and play traditional German music.
Bonus! For German teachers: October is the perfect time to break from your everyday classroom routine and celebrate a teenager-friendly Oktoberfest! Set up chairs around a long table, enjoy pretzels and your choice of non-alcoholic beverages, and practice conversational German in a social setting. Prost!
Halloween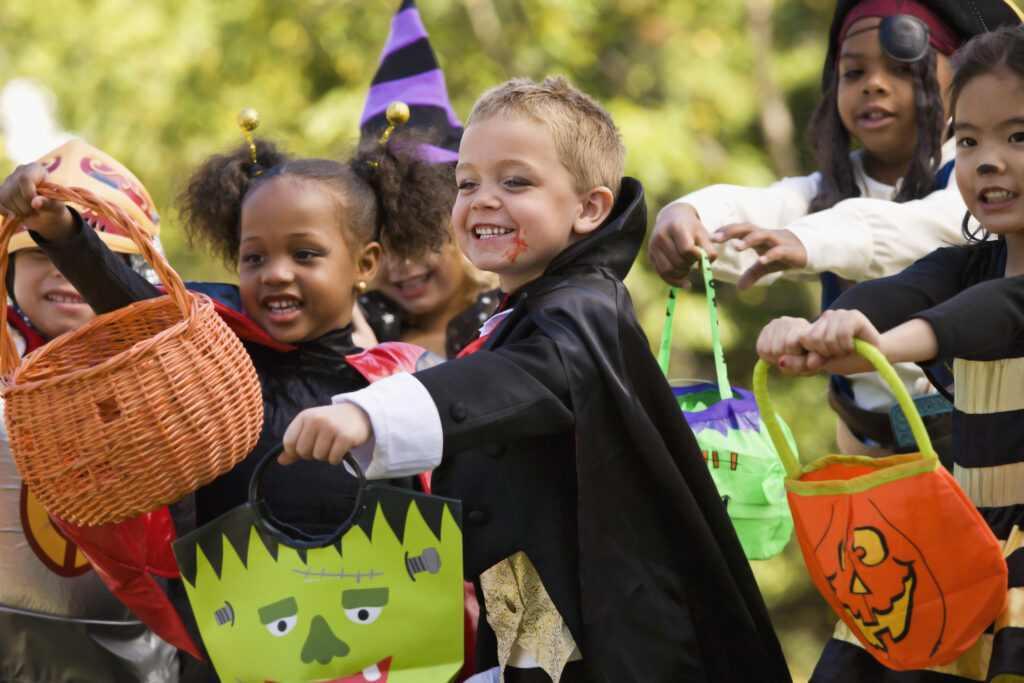 Halloween is a fusion of ancient Celtic traditions and Christian holidays, originating in autumn festivals, customs, and superstitions throughout the ages. Today's modern festivities are commonly known for costumes, trick-or-treating, jack-o'-lanterns, and spooky-themed parties. Halloween is followed by All Saints (All Hallows') Day and All Souls' Day in Western Christian churches.
Lesson Plan Ideas
Lesson: Use Britannica School's leveled articles and multimedia to investigate the beginnings of Halloween and its evolution into a modern-day celebration, including the origins of masks and disguises used to scare away evil spirits. Encourage students to research different Halloween traditions and customs.
Activity: Have students write their own spooky stories or ghostly tales. Encourage them to incorporate Halloween-themed elements such as witches, monsters, and haunted houses. Organize a spooky storytelling session where students can share their stories with the class immersed in a cozy Halloween atmosphere with dim lighting and decorations.
Guy Fawkes Day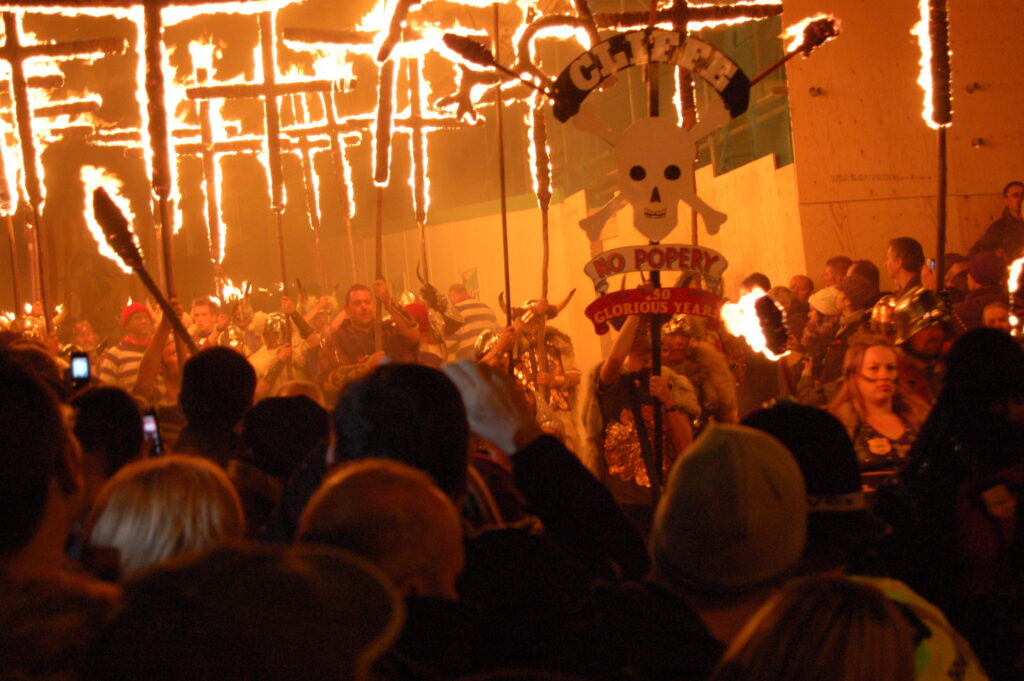 Originating in the early 17th Century, Guy Fawkes Day commemorates the Gunpowder Plot, where zealous Roman Catholics, including Guy Fawkes, plotted to blow up the Houses of Parliament due to persecution under King James I. Authorities foiled the plan, and the perpetrators, including Guy Fawkes, faced execution for treason. In response, Parliament established a national day of thanksgiving. Today, people celebrate the holiday on November 5 with bonfires, fireworks, and, in some instances, burning effigies of "Guy" to symbolize the explosives that never detonated.
Lesson Plan Ideas
Lesson: As a class, review the Britannica School article, images, and videos to learn how the failed Gunpowder Plot to blow up England's Houses of Parliament sparked Guy Fawkes Day.
History Teachers: It's likely that the English Reformation is already a part of your curriculum. Spice it up by dedicating a day to the Gunpowder Plot. Examine primary documents surrounding the event and discuss the failed plot's causes and effects.
English Teachers: Read the poem "Remember, Remember the Fifth of November" together in class. Have students rewrite a modern-day version in a style of their choice.
Día de los Muertos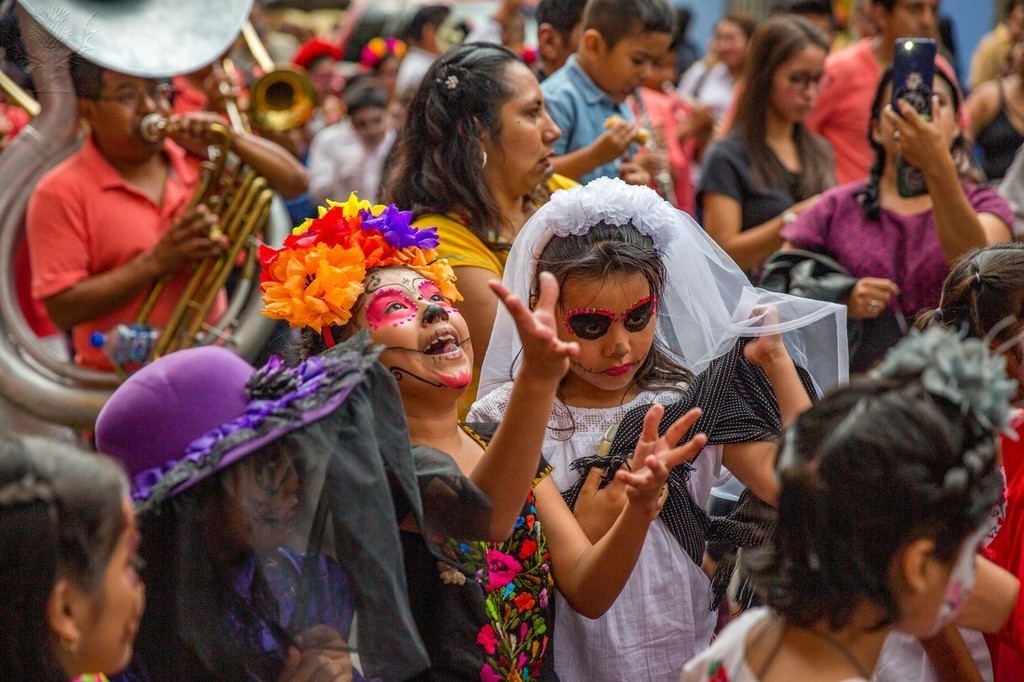 Día de los Muertos, or Day of the Dead, provides an opportunity for people to accept and deal with death. Families gather to remember loved ones who have passed away. The festival began hundreds of years ago among native peoples, who believed spirits of their dead relatives visit each year. While modern-day observances vary by region, many families build altars called ofrendas and adorn grave sites with marigolds, candles, and favorite foods of their deceased loved ones.
Lesson Plan Ideas
Lesson: Begin by teaching students about the festival using Britannica School articles, images, and related resources. Discuss modern-day traditions and introduce students to ofrendas (altars) to honor loved ones.
Activity: Create an ofrenda. Explain the purpose and components of an ofrenda, including photographs, favorite foods and drinks, personal belongings, and decorative elements. Have students present their ofrendas to the class and explain the significance of each item.
Expand Further!
More Global Celebrations
Join us on this cultural exploration journey and celebrate the interconnectedness of our world with Britannica School's robust resource database, filled with valuable resources to help you seamlessly integrate these festive celebrations into your classrooms.
Information sourced from Britannica School. Not a subscriber? Contact us.