Remote Resiliency & Blended Learning
Community is at the heart of remote resilient schools. It takes a dedicated, creative, and connected village to thrive in change, disruption, and uncertainty. Britannica is here to provide accessible support, guidance, and resources, whether you are with your students or apart.
Remote and blended learning toolkit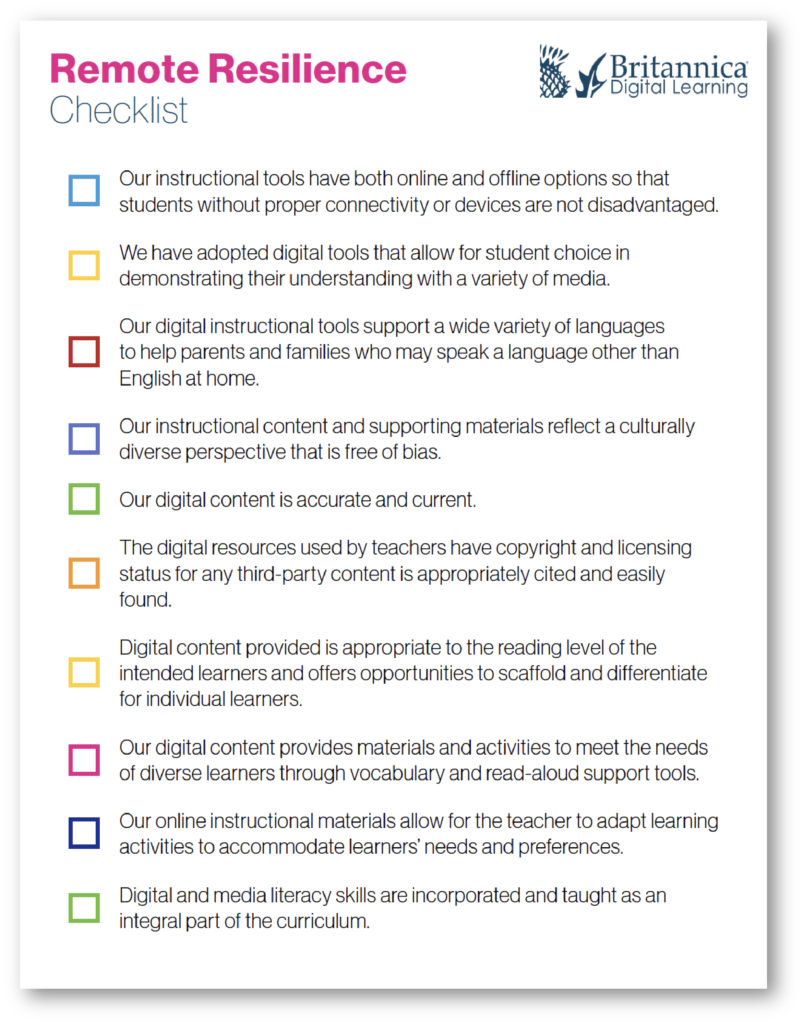 How prepared is your school or district for virtual or blended learning? Download Britannica's Remote Resilience Checklist to see the 10 driving factors districts are considering when preparing for blended learning environments.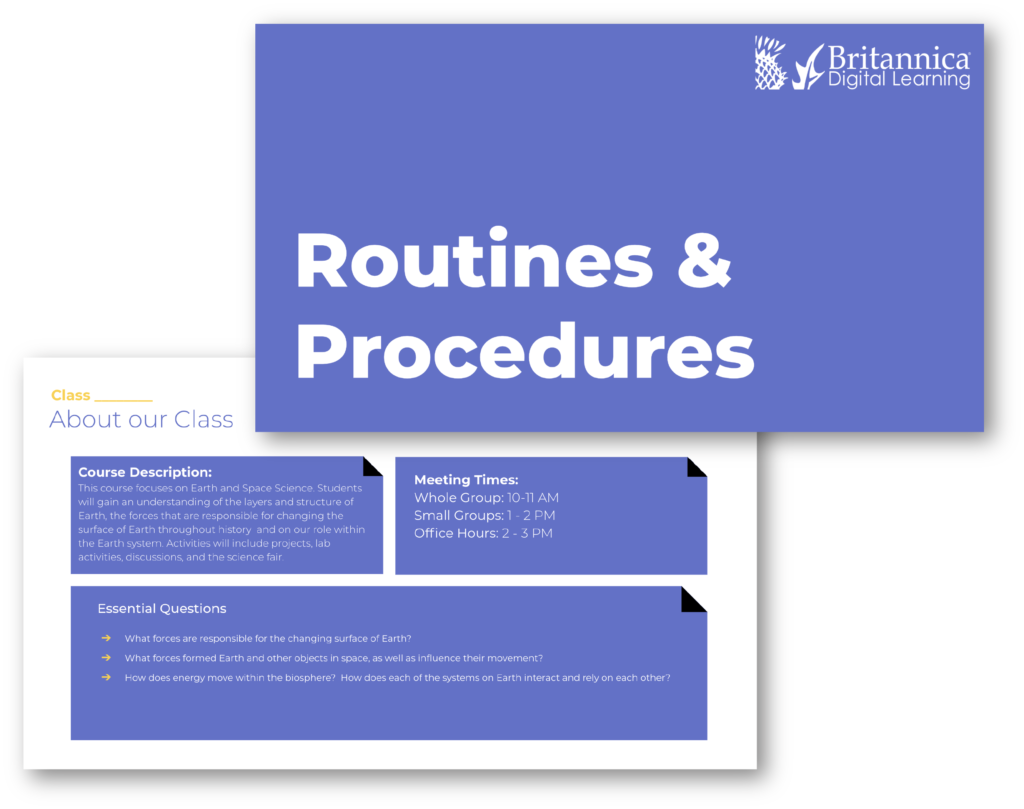 We are here to help you transition to virtual learning with routines and procedures to ensure success in the virtual classroom. The Google slides can be customized to meet the needs of your learners and classroom environment. 
Britannica's most utilized resource for blended learning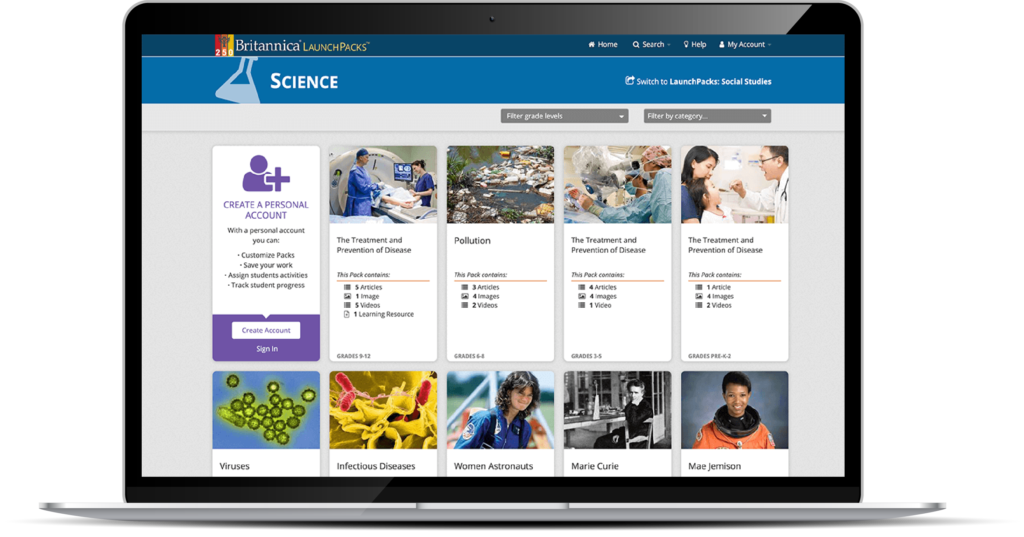 Britannica LaunchPacks transforms the way teachers deliver K-12 curriculum and the way students engage with and master core concepts while developing lifelong skills. 
Available for science and social studies, LaunchPacks empowers blended learning, personalized support for every learner, student-led inquiry, and virtual assignments and assessments. 
Professional Learning Cohorts
Want to build more equity into your teaching? Consider Britannica's new online professional learning cohort.
Global pandemic. Racial injustice. Supercharged politics. It's no wonder many educators struggle to address current events and issues related to diversity with their students. The need for culturally responsive teaching has never been greater. 
Britannica Digital Learning's Professional Learning Cohort: Culturally Responsive Instruction in a Blended Learning Environment supports K-12 teachers and leaders who want more equity and inclusivity in their schools.
New cohort sessions begin on the 4th Tuesday of each month.
Remote Resiliency District Toolkit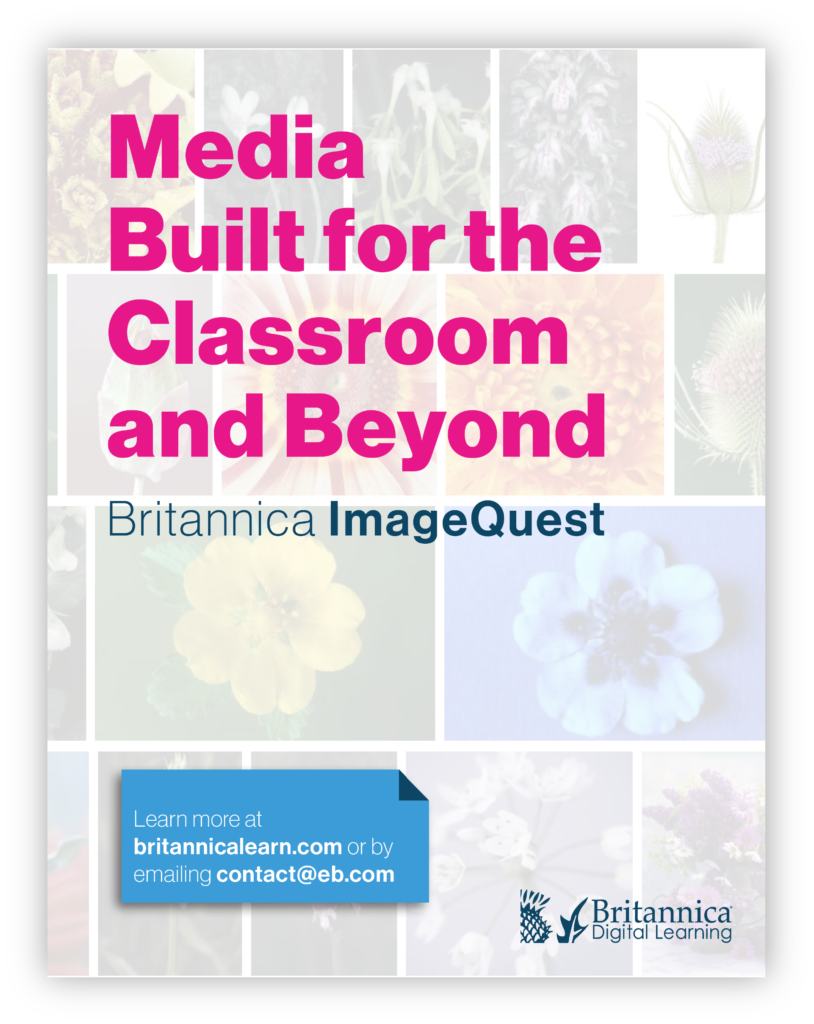 Explore the world and make history come alive with a trusted catalog of images designed to meet the needs of educators and students.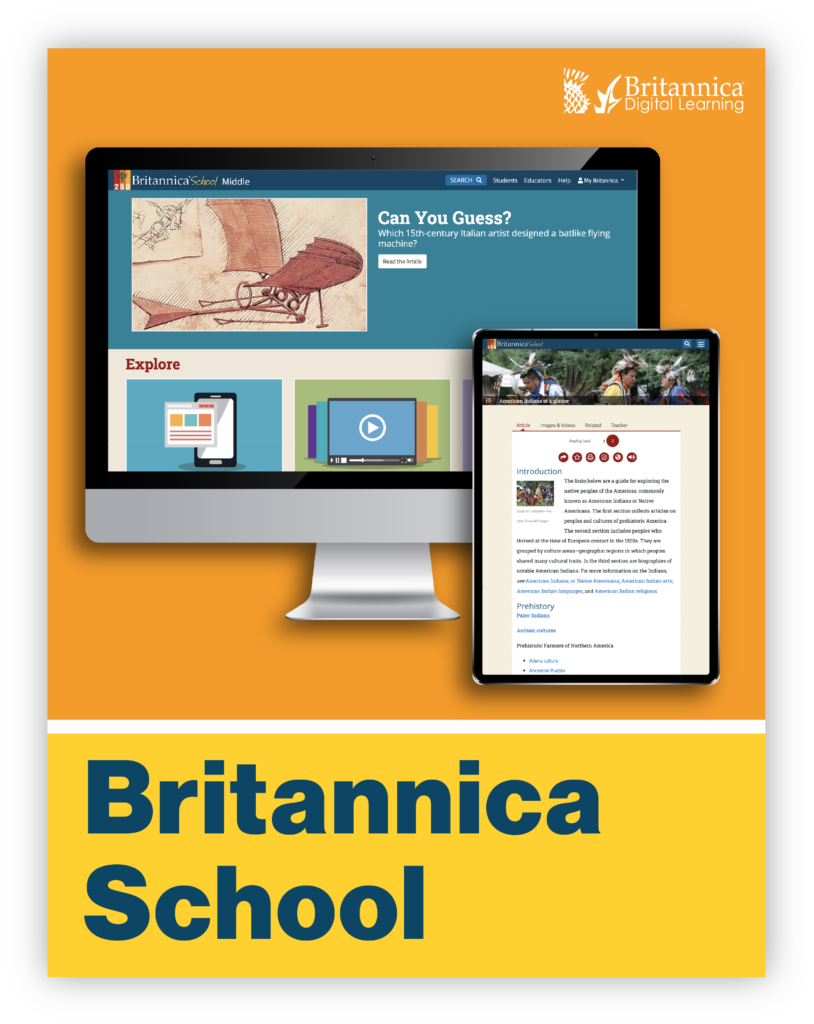 Access the world's knowledge with accurate, nonfiction multimedia content that's aligned to the national K-12 curriculum.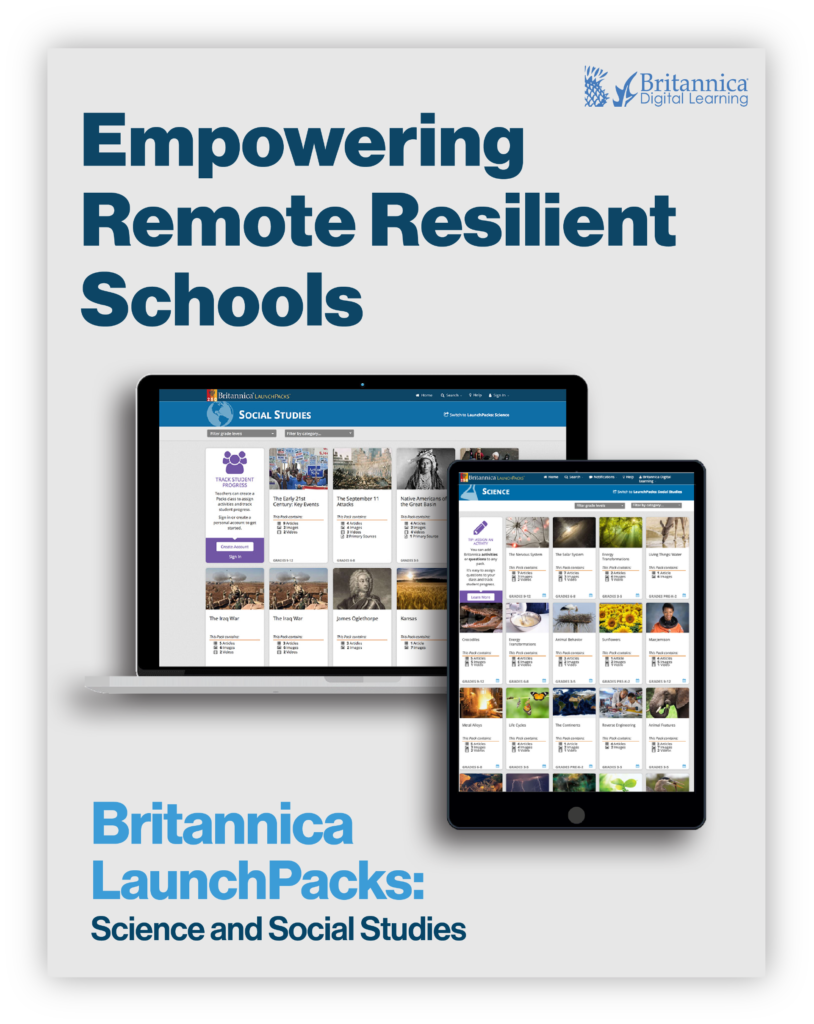 Amplify learning with standards-aligned, curated content sets of Britannica's best-in-class science and social sciences resources.
Additional resources for educators
Britannica's Curriculum Expert Team put together this lesson guide, which includes ready-to-use mental health lessons, as well as additional activities for students, teachers, and parents.
Copyright Infringement Guide
Britannica created this guidebook to help educators learn about the necessary steps to take in order to ensure that your institution avoids copyright infringement violation.
ELA QuickStart Activities
Each Virtual Learning Starter Activity includes ready-to-use sets of instruction and questions that you can apply to any subject or topic area to build critical skills.
Pear Deck for Social Studies
LaunchPacks and PearDeck stimulates students' curiosity about social studies topics and provides individualized instruction and engaging lessons remotely.
Let's connect! Schedule a 1:1 conversation with a Britannica representative.