Successfully Implement SEL Across The Curriculum
Infusing Social Emotional Learning (SEL) into authentic learning experiences provides students with opportunities to make connections and apply these essential skills in everyday experiences. Our goal at Britannica Education is to support districts and schools in successfully implementing SEL throughout the curriculum. We provide comprehensive support and resources that nurture student learning and inspire academic success.
Free SEL Resources & Guides
Infuse SEL competencies across the curriculum
Build confidence and community in your classroom with these ready-to-teach sample lessons and activities.
Promoting mental health through SEL
This guide includes two ready-to-use mental health lessons as well as additional activities for students, teachers, and parents.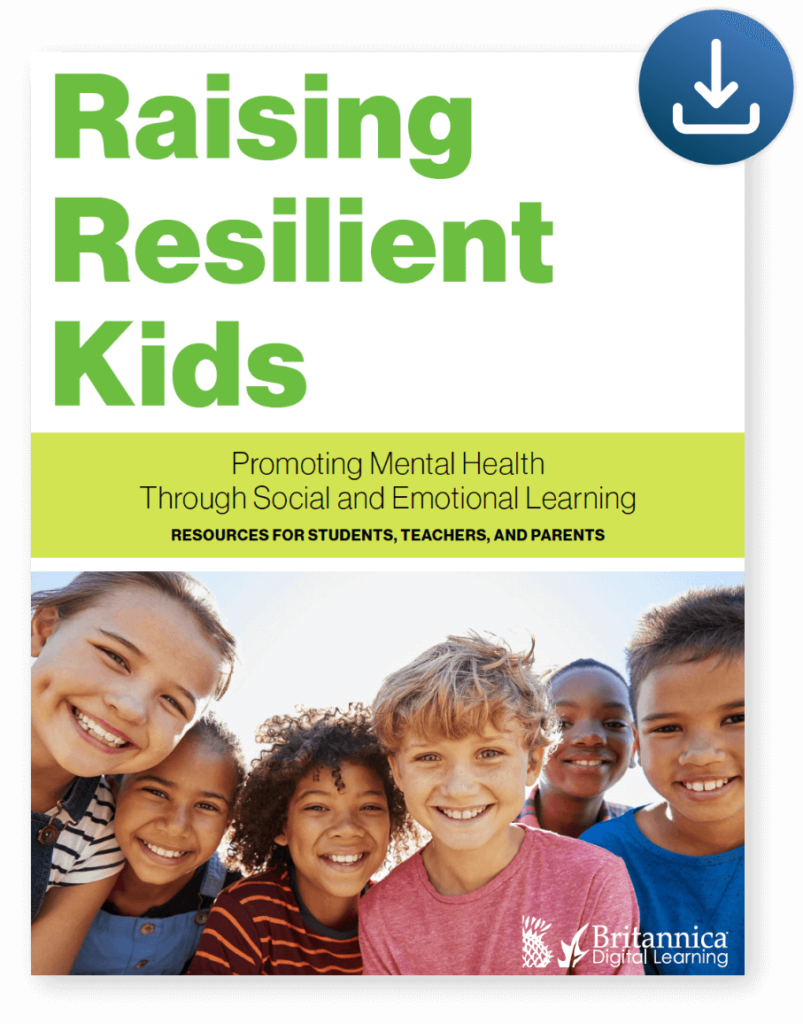 SEL Webinars to Watch Now
Developing SEL Skills Through the Lens of Universal Design for Learning
Integrating SEL into Literacy
Developing Students' SEL Skills Through the Lens of Environment and Conservation Studies
Developing Students' SEL Skills at the Beginning of the School Year
See what SEL webinars are coming up next...
Britannica's Education Consultants regularly host new webinars to help educators incorporate digital content, features and instructional strategies into their classroom.
Explore Britannica's SEL Professional Learning Courses
Britannica Education offers a range of Professional Learning options to support educators in a truly integrative approach to SEL instruction. Our team of curriculum experts and former educators designs programs to provide you with instructional strategies and resources you can implement in your classroom with confidence. Learn which SEL courses are available in your school or district.