Step Into the Shoes of a Young Explorer
In the dynamic world of early elementary education, blending creativity with foundational learning is key. That's where Britannica School: Early Elementary comes in. Complete with a wide range of daily lessons, age-appropriate activities, reliable resources, and a user-friendly interface designed for young learners, this curriculum-aligned platform is designed to ignite young minds and help make teaching the wonderful experience you and your students deserve.
Transform everyday lessons into memorable adventures for both educators and students alike with this sample daily lineup using Britannica School's innovative learning resources.
Circle Time: Interactive Reading Sparks Imagination
The day begins with circle time around a whiteboard. Introduce new and interesting concepts about animals, colors, shapes, people, and places using Britannica Fundamentals "Read" path.
As for today's theme, dive into the riveting land of shapes. Ask students to share shapes they can think of and draw what they share on the white board.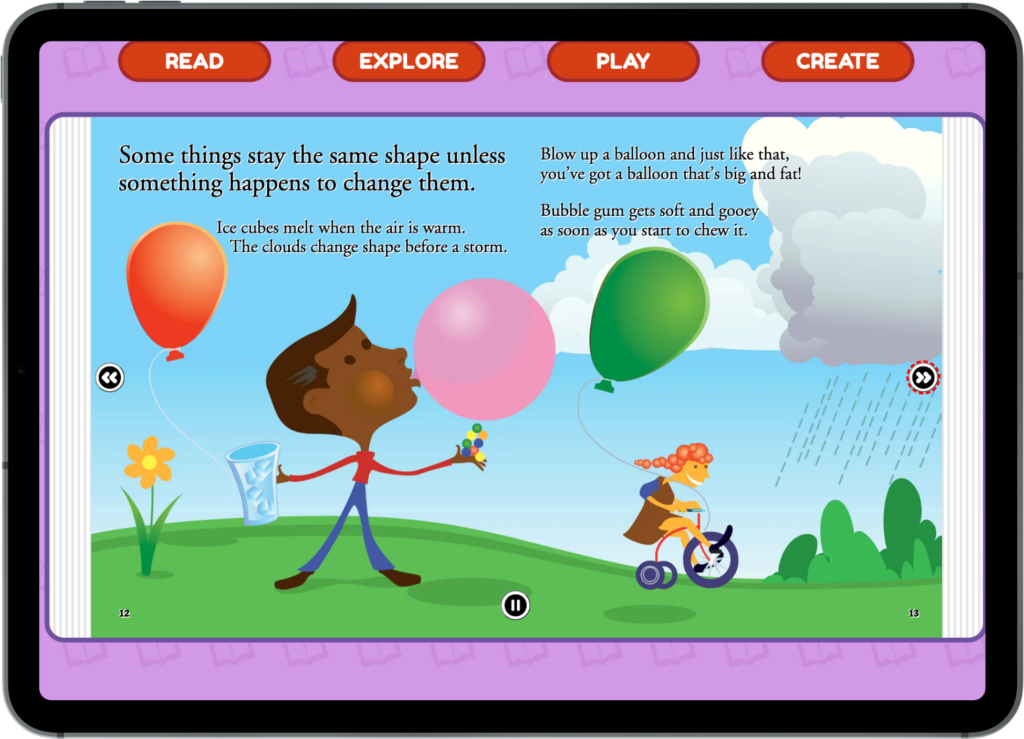 Then, open Britannica School' Shapes book on your iPad or tablet and have students take turns reading about different kinds of shapes or follow along using the activities' read-aloud features. Point out new words and invite students to ask questions about any words or ideas they don't quite understand.

This unique tool is an ideal way to encourage an interest in reading, with intriguing stories, animated images, and age-appropriate learning activities. Even more, the Read path features numerous concepts within each category, giving teachers plenty of options to switch it up each day.
Mid-Morning: Mathematics + Games = Learning Fun
Continue the morning with a math lesson they will love, encouraging your young learners to dive into numbers, sizes, and shapes by solving puzzles and equations with the help of Britannica Fundamentals "Play" path. This interactive tool transforms complex concepts into easy-to-understand visuals to make learning both engaging and effective.
The games are themed around addition, counting, geometry, measurement, and subtraction, and each fosters critical thinking, logic, and creativity. This blend of structured learning and interactive play turns Mathematics into an exciting adventure, setting the tone for a day filled with exploration and discovery.
Midday: Discover the Wild World of Animals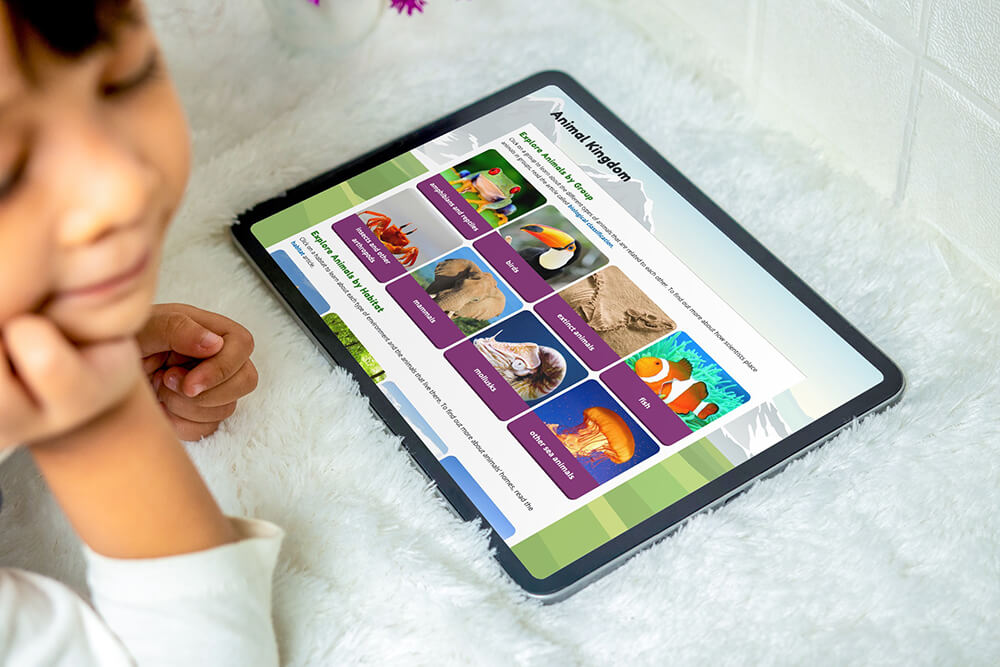 Before your young learners enjoy their lunch and some invigorating play time, wrap up the morning with one more exciting lesson about animals. Get to know the fascinating world of animal families, habitats, adaptations, and behaviors with Britannica School's Early Elementary Animal features.
As a class, investigate intriguing animal facts, such as where the armadillo gets its name, how bears prepare for hibernation, and the importance of bats in our world. The platform's captivating images and videos help young learners visualize each animal as they read articles that deepen their understanding of these incredible creatures.
Early Afternoon: Bring Science to Life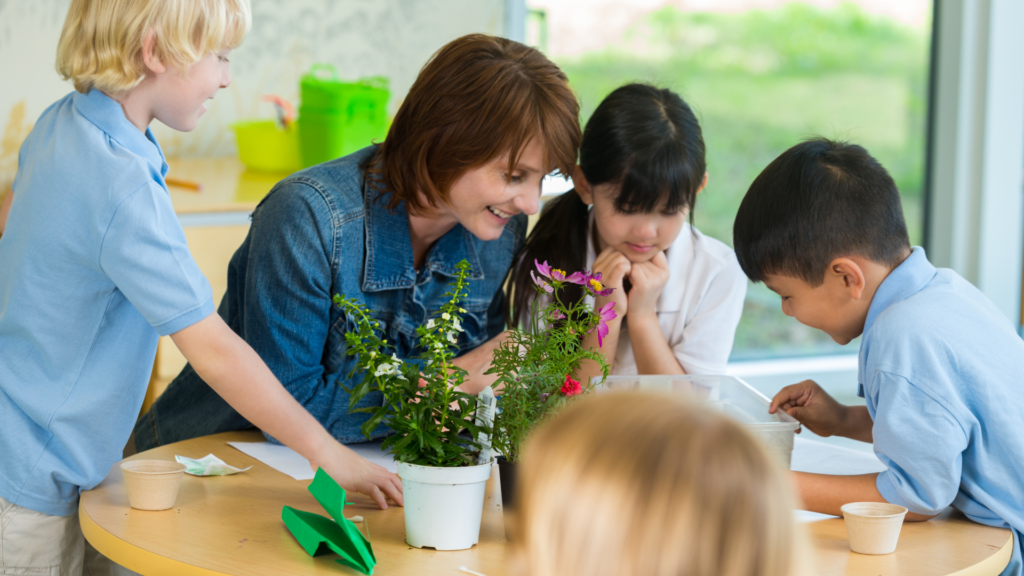 As the students come back from lunch, it's time for your budding learner to transition to their next unit: Science. Today's lesson is all about the captivating life cycle of a butterfly, unraveling its unique behaviors and examining its intricate body structure. Or perhaps these warm summer months might inspire an investigation into the wide range of beautiful cactuses and why they grow sharp spines and thrive in hot, dry deserts.
No matter what topics unfold today, students can interact with Britannica School: Early Elementary's age-appropriate science articles, perfectly crafted for emerging readers, accompanied by natural audio read-aloud capabilities. As they absorb the information, they marvel at the multitude of vibrant butterflies or blooming cactuses right before their eyes. The vivid images and videos bring the lesson to life, sparking curiosity and wonder.
Mid-Afternoon: Explore Our World
As the day progresses, it's time for Social Studies. Introduce the kids to some of the most fascinating places and events around the globe — both past and present. Traverse some of the world's tallest mountains with a tour of the Andes. Uncover the past and help students see how artifacts tell us about ancient civilizations with an archaeological tour.
Mix it up on different days by sprinkling in some interactive activities with Britannica Fundamentals "Explore" path. Here, kids can look up different biomes around the world, including tundra, deciduous forest, and deserts. Not only will this teach them new words, but it also opens their minds to important and diverse landscapes.
Late Afternoon: Unleash Creativity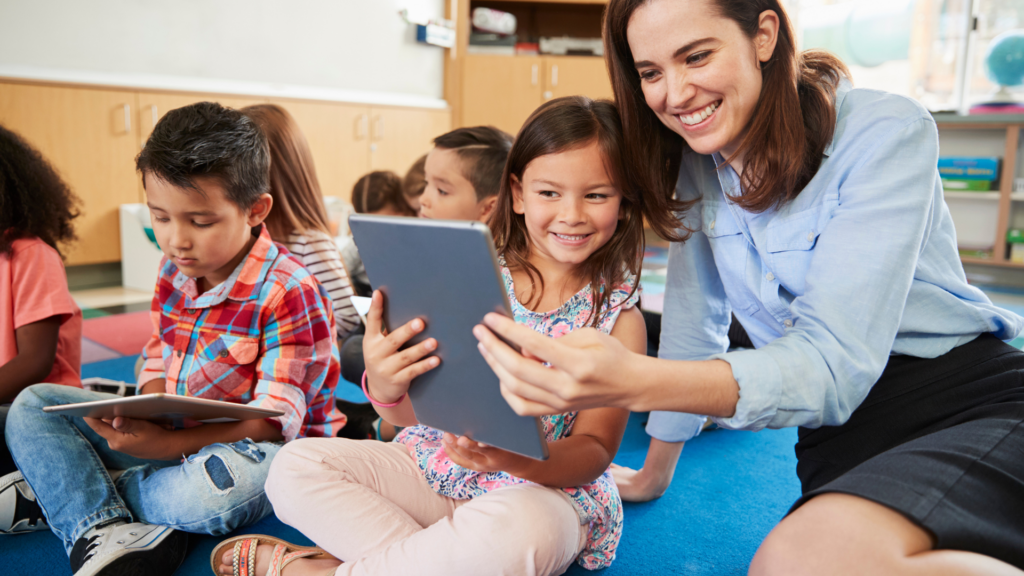 It's time to let their imagination flow with an Art class for the books! As we wind down to our last class of the day, dive into the vibrant world of Britannica Fundamentals "Create" path. Here, every child weaves their unique tales through art and storytelling.
Remember the good old days of playing with the classic Windows "Paint"? Britannica School's dynamic digital artboard rekindles that magic — with modern enhancements, of course. Plus, you can effortlessly copy and print their fridge-worthy masterpieces.
Wrap-Up
After another busy, adventure-filled school day, send your little ones home with powerful knowledge and memorable experiences that help solidify what they learned during each lesson.
With the help of dozens of different topics and subcategories, compelling articles and multimedia, unforgettable activities, and much more, Britannica School Early Elementary has just what you need to spice up each day with something new! Feel free to customize any of these lessons and activities to fit your learners' interests and abilities and make the most of your time together.
Transform everyday lessons into memorable adventures!
We've designed an eye-catching, easy-to-read poster that highlights some of these key activities, perfect for hanging in your classroom or sharing with fellow educators.
The information in this blog was sourced from Britannica School Early Elementary. Not a subscriber? Contact us to learn more.