With the aftereffects of the COVID-19 pandemic still impacting the education sector, schools across the United States are looking for ways to ensure that their students receive the best possible education. One way to do this is to leverage expiring ESSER II funds for early learning through grade 12. As an educator, you're likely familiar with the term "ESSER funds." But what are they, and how can you use them to benefit your students and your school?
The second round of funding, known as ESSER II, was signed into law on December 27, 2020. It allocated an additional $54.3 billion for the Elementary and Secondary School Emergency Relief (ESSER) Fund.
According to the National Education Association (NEA):
We have an unprecedented opportunity to create the public schools all our students deserve. The American Rescue Plan Act is the nation's largest investment in public schools ever. Now schools across the country have access to the resources they need to provide students with social, emotional, and academic support in addition to funds that ensure the safety of school buildings and all who enter and work in them.
However, the clock is ticking for schools to use these funds. If ESSER II funds are not used by September 30, 2023, they will be returned to the federal government. This deadline means that schools and districts have only a few months left to use this funding to address the needs of their students and staff.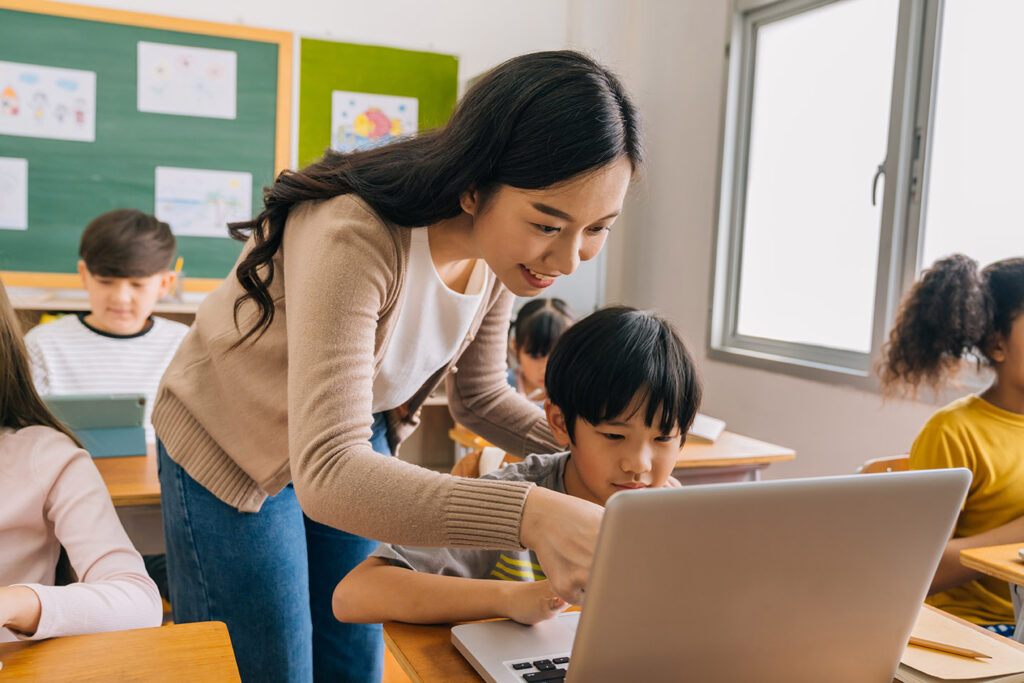 So, how can you use ESSER II funds?
The possibilities are broad, but here are some ideas:
Invest in Early Learning Programs
Early learning programs can have a positive impact on students' long-term academic success, and can also help bridge the gap for students impacted by the pandemic. Schools and districts should invest in high-quality early childhood education programs to help address learning loss, in addition to supporting the social and emotional well-being of young children.
Invest in Technology and Infrastructure
The pandemic highlighted the importance of technology in education. Schools can use ESSER II funds to upgrade technology infrastructure. This might include purchasing laptops and tablets for students, improving internet connectivity, or investing in digital education materials and learning management systems.
Provide Professional Learning
Teachers, both experienced and new to the classroom, are struggling to adapt to an ever-changing classroom. ESSER II funds can be used to provide professional learning opportunities for teachers. Professional learning can help teachers improve their skills, adapt to new learning models, and impact student growth.
Support Students' Social and Emotional Wellbeing
The pandemic has had a significant impact on students' mental health and well-being, and ESSER II funds can support efforts to address these issues. This might include hiring additional counselors or mental health professionals, providing social-emotional learning programs, or implementing trauma-informed practices. Investing in mental health programs can help students cope with the stress and anxiety created by the pandemic.
Address Learning Loss
With many students experiencing significant disruptions to their education over the course of the pandemic, one priority for ESSER funds is to help address learning loss. This includes solutions for additional classroom support, before or after-school tutoring programs, or summer school curriculums.
---
Of course, these are just a few examples of how you can use ESSER II funds. The key is to identify the most pressing needs in your school or district and develop a plan that aligns with the goals of your program. It's also important to involve stakeholders such as teachers, parents, and community members in the planning process to ensure that the funds are used effectively and equitably.
ESSER II funds provide a critical opportunity for schools to address the needs of their students and staff. Schools can use ESSER II funds to invest in technology, provide professional learning, and support students' social and emotional well-being. As we approach the September 30, 2023 deadline, schools must act quickly to make the most of this funding opportunity. Let Britannica Education help.
Britannica Education believes that every student has the ability to learn and grow. Our commitment is to support educators in their efforts to help their learners overcome the effects of the COVID-19 pandemic.
Our products and services include a vast selection of standards-aligned digital curriculum resources. These are perfect for classroom support, before/after school programs, or as part of a summer school curriculum. We designed our professional learning programs to help develop competencies in Early Learning, SEL, and CRI.
Get expert guidance on leveraging this funding opportunity for technology, early learning programs, professional learning, student well-being, and more.