Join Britannica Digital Learning for an action-packed fall, filled with digital and media literacy resources and events for educators.
We live a world where students are inundated with more information than ever before. The average American teenager uses nearly nine hours of media a day, and that estimate doesn't include school and homework. Yet a lot of that media may not be true.
According to a 2018 study by MIT, a false tweet is 70 percent more likely to be retweeted than a true one and searching for verified information takes a lot of time. Most people—91 percent in fact—never click through to the second page of their search results, and an estimated 50 percent don't look past the first three results.
Educators are facing a very big, very real task. Not only must we ignite the desire to discover in pupils, but we must also arm them with the judgement to wade through false and misleading information from questionable—even malicious—sources. When we do this well, students who internalize this skillset dramatically increase their potential for success in learning across the board. This is why Britannica Digital Learning goes beyond providing reference materials and supplements to students and educators.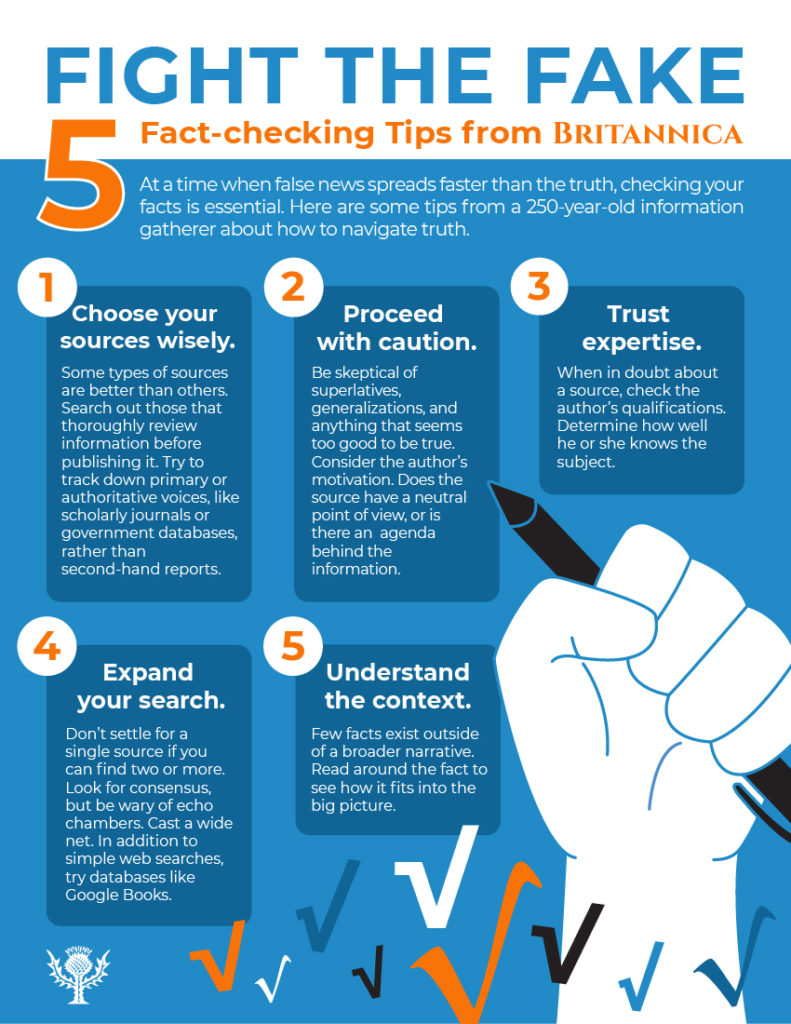 Britannica continues its commitment to literacy skills development with a series of fall initiatives that include:
In addition to these nation-wide events, Britannica Digital Learning is also inviting local educators to our Chicago headquarters for the Pass the Mic event, where Young Chicago Authors' Artistic Director and Founder of Louder Than A Bomb—the largest youth poetry slam in the world—will lead a spoken-word workshop that uses poetry as a creative tool to teach literacy.
Watch our Pass the Mic event from this past spring and get excited about what you're in store for this October!
Stay tuned for more literacy event and resource announcements as we partner with leaders around the country to tackle information literacy together! If you are interested in partnering us to bring digital or media literacy resources to educators, email [email protected].